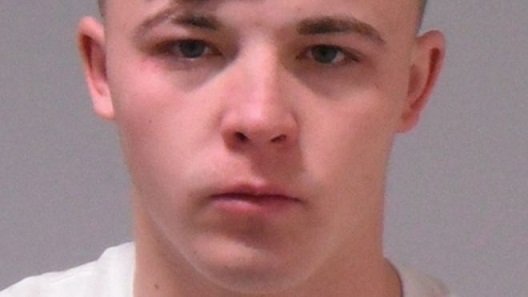 A rapist who leapt from the dock and ran out of court moments after being convicted is being hunted by police.
Jurors at Worcester Crown Court unanimously convicted Bradley Tout, 20, of an attack on a teenage girl in December 2016.
Upon hearing the verdict, Tout "vaulted" from the dock and was able to evade court officers during a chase.
Security firm GeoAmey confirmed the escape and said one officer had to be taken to hospital with injuries.
No police officers were at court when Tout made his escape shortly after 16:00 BST on Wednesday.
Supt Paul Moxley, of West Mercia Police, said GeoAmey court officers "did give chase" but were "unable to catch up with him".
Police have launched a search for Tout, of Durham Road, whose sentencing hearing is listed to take place later on Thursday.
"He's committed a very serious offence and now he's committed more offences by escaping from lawful custody," said Supt Moxley.
Anyone harbouring or assisting Tout "should also expect to be arrested", he said.
Police described the 20-year-old as white, 5ft 8ins, with short mousey brown hair. He was wearing a white top and dark trousers when he escaped.
Supt Moxley said he did not believe Tout to be dangerous and appealed for anyone with information to contact police immediately.
Source: bbc.co.uk