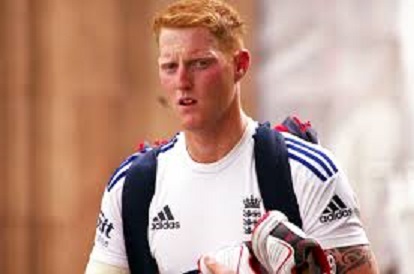 England cricketer Ben Stokes has been found not guilty of affray after a fight near a Bristol nightclub.
The Durham all-rounder, 27, denied the charge following the fracas between a group of men last September.
Ryan Ali, 28 – who was knocked unconscious in the brawl – was also found not guilty of the same charge.
The fight happened several hours after England had played a one-day international against the West Indies at the County Ground in the city.
Mr Stokes and Mr Ali shook hands on leaving the dock.
His wife, Clare, cried when the not guilty verdicts were returned while Mr Stokes closed his eyes with relief and then looked up.
During the six-day trial, Bristol Crown Court heard the incident described as "a sustained episode of significant violence" from Mr Stokes who had "lost control".
The prosecution said he was "drunk and enraged" after being refused entry back into Mbargo nightclub at 02:00 BST on 25 September.
But Mr Stokes told the jury he had "stepped in" to defend two gay men who were being verbally abused, and then had to defend himself from Mr Ali and Ryan Hale, 27, who were threatening violence.
Mr Hale was acquitted of the same charge last week.
As Mr Ali left court, smiling, he told BBC Sport editor Dan Roan he was "relieved it's all over" and said he had no further comment to make.
Outside court, two cricket fans from Bristol – who were part of the crowd awaiting the outcome – said they were pleased with the verdict.
Arthur Davis, 30, said: "He's a great player although not in form and maybe this will change that.
"I'd imagine it's been quite stressful but then after the weekend we might not need him."
And Javen Rahiman, 26, said: "I'm pretty pleased but it's not the best example he's setting, especially as the evening of the fight was after such a good victory.
"I hope it's a kick up the backside for him and he can focus more on the game now with no distractions."
Source: bbc.co.uk