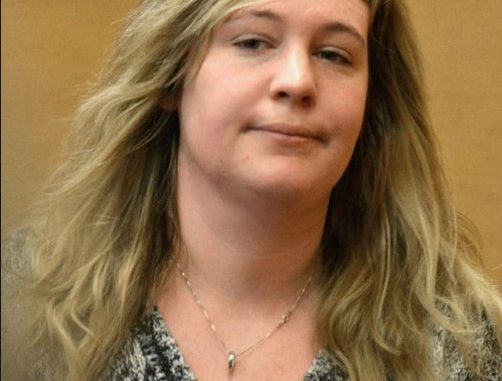 The lawsuit filed by two Massachusetts State Police troopers who say their supervisors forced them to alter and destroy reports involving the arrest of a Worcester County judge's daughter were dismissed by a federal judge Monday.
Records on file in U.S. District Court show federal Judge George O'Toole ruled the claims made by the two troopers, Ali Rei and Ryan Sceviour, do not meet the standards for a federal claim.
The two troopers filed the federal lawsuit against former Col. Richard McKeon, Major Susan Anderson and others claiming they were unjustly disciplined by superior officers over the arrest of Alli Bibaud, the daughter of a Worcester County judge.
The two troopers have lawsuits filed in Suffolk Superior Court making the same allegations against former command staff at the Massachusetts State Police and others.
New lawsuit alleges Worcester DA Early ordered alteration of arrest report
Lenny Kesten, the lawyer for both troopers, told the Boston Globe his clients continue to "search for the truth."
He told the newspaper the fact that four top command staff members of the State police resigned over the incident shows forcing the troopers to alter reports was illegal.
In the superior court civil lawsuits, the two troopers claim Worcester County District Attorney Joseph Early Jr. was the leader of a conspiracy to alter the arrest report of Bibaud.
The lawsuit claims, "a civil conspiracy initiated and directed by District Attorney Joseph Early Jr." sought to "unlawfully tamper with Court documents" and to violate the troopers' rights and defame them.
The civil suit demands a public apology from the defendants, unspecified compensation and that discipline against the troopers be expunged. It names Early, the Massachusetts State Police, Lt. Col. Francis Hughes and Lt. Daniel Risteen as defendants.
Early said he did not force anyone to scrub the reports. McKeon and his second-in-command, Hughes, retired amid the scandal.
Reports released by the office of Attorney General Maura Healey in late April show that Early had multiple conversations with McKeon following Bibaud's arrest. The review concluded that no criminal charges would be sought, but the matter was sent to the State Ethics Commission.
AG Healey: No criminal charges in case of Alli Bibaud arrest report changes
Bibaud was arrested in October 2017 after crashing her car on Interstate 190 in Worcester. Sceviour was the arresting trooper. Rei was the drug recognition expert called to the scene.
Bibaud was accused of drunken and drugged driving. She allegedly offered sexual favors to Sceviour and mentioned her father was a judge. Bibaud also admitted to having sex for drugs.
Those comments were ordered scrubbed by commanding officers at the Massachusetts State Police.
Bibaud pleaded guilty to operating under the influence of liquor and several motor vehicle violations in connection with the case in November.
Source masslive.com