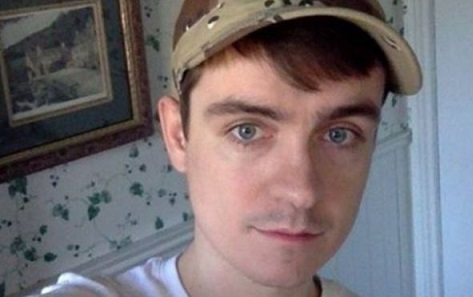 A Canadian man accused of killing six Muslim worshippers at a mosque in Quebec City in 2017 has changed his mind and pleaded guilty to all charges.
Alexandre Bissonnette, 28, faced six counts of first-degree murder and six of attempted murder for the attack.
The former university student changed his plea of not guilty on Wednesday, which will avoid a trial.
On 29 January he stormed into the Quebec Islamic Cultural Centre and shot at those gathered for prayers.
Bissonnette had just entered a plea of not guilty on Monday and jury selection was to begin as early as 3 April.
He admitted to killing Khaled Belkacemi, 60, Azzedine Soufiane, 57, Abdelkrim Hassane, 41, Mamadou Tanou Barry, 42, Aboubaker Thabti, 44, and Ibrahima Barry, 39, in the January attack.
Five others were seriously injured in the Sunday night shooting, including Aymen Derbali, who is now paralysed.
In October, the Crown added a sixth charge of attempted murder against the accused to include all 35 witnesses in the mosque during the attack.
Bissonnette had rented a flat with his twin brother near the mosque, CBC reported.
He studied political science and anthropology at Laval University, and teachers described him as polite. But some say he had started to express extremist tendencies before the shooting.
Fellow student Vincent Boissoneault told the Globe and Mail that when French far-right politician Marine Le Pen visited Quebec City, Bissonnette shared extreme views in support of her online.
"I wrote him off as a xenophobe," Mr Boissoneault said. "I didn't even think of him as totally racist, but he was enthralled by a borderline racist nationalist movement… [But] it never occurred to me he might be violent."
Source: bbc.co.uk