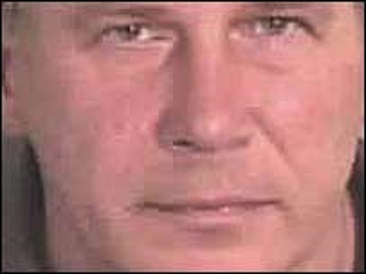 A serial sex attacker dubbed the M25 rapist has died in prison.
Antoni Imiela, 63, who preyed upon women and girls across south-east England, was given seven life terms in 2004.
In January, it emerged he was being considered for release after serving a total of 14 years in jail.
The Prison Service said Imiela, who is understood to have had a heart condition, died at HMP Wakefield on Thursday.
There were no suspicious circumstances, it added.
Imiela moved to Appledore, near Ashford in Kent, in 1996 after serving a prison sentence for a series of robberies.
Five years later he began a campaign of attacks – raping three girls and four women in 2001 and 2002.
The locations of his attacks, in Kent, Surrey, Hertfordshire and west London, earned him the M25 rapist moniker.
Imiela's trial at Maidstone Crown Court in 2004 heard how he targeted strangers – dragging his victims into secluded areas where he threatened to kill them.
In March 2004, Imiela was convicted of the seven rapes, along with the kidnap, indecent assault and attempted rape of a 10-year-old girl, leading to seven life sentences.
While in prison, a cold case review took place into an attack in 1987 on a 31-year-old woman, which found a DNA match to Imiela. In 2012, he was sentenced to a further 12 years in prison after being found guilty of the attack.
The jury was told he grabbed the woman off the street in Sydenham in south-east London, put his hand over her mouth, dragged her on to waste ground and sexually assaulted her, before threatening her with a brick.
Sentencing Imiela, Judge John Bevan told him: "You are wholly unrepentant about your life of guns, rape and general violence and, despite having served eight years of your life sentence, you have not expressed one jot of remorse."
The victim died before her attacker was brought to justice.
Speaking after the 2012 case, detectives said they believed it was likely Imiela had attacked further victims.
A Prison Service spokeswoman said: "As with all deaths in custody, there will be an independent investigation by the Prisons and Probation Ombudsman."
Source: bbc.co.uk