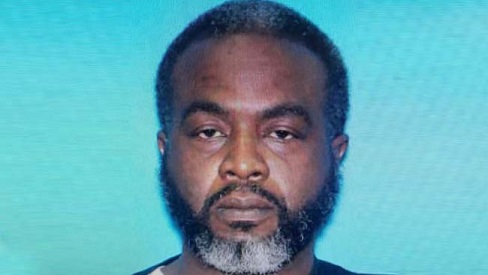 A US man has been charged with sexually abusing three girls after an online video of him allegedly forcing a sex act on a child went viral, police say.
The video had been widely shared online by outraged social media users as far away as France in what police say was a misguided attempt to locate the man.
Police in several states have warned the public that having possession or sharing the video is a serious crime.
Another man has been arrested for sharing the video online.
Authorities said while most people who shared the video probably had "good intentions", they still committed a crime.
"To have it blasted over social media – it shocks the conscience," said Madison County Chief Trial Attorney Tim Gann.
"You're disseminating child porn and that's a felony… It's an awful thought that people can't understand that that's wrong," he said, adding that victims also may be re-traumatised as more people see the crime.
Germaine Moore, 44, turned himself in to a police station outside Montgomery, Alabama early on Tuesday.
He faces charges in Alabama and Michigan related to sexually abusing three female relatives, who authorities said are now between the ages of 9 and 12.
Police said he will probably be extradited to Michigan, where he is originally from, to face charges.
Authorities also arrested his fiance, Tonya Hardy, for not co-operating with investigators and refusing to reveal Mr Moore's location as they searched his house, according to local media reports.
In an effort to halt the video from spreading online, police in several states have informed the public that an arrest has been made.
Colorado Springs police said that since the video was posted on Facebook on 31 January, it has been shared across several social media platforms".
"The minor was located and is safe," police said, adding that Alabama law enforcement is now investigating the case.
Police have also arrested a man, who police say was not involved in creating the video, for sharing it online.
Montgomery Police arrested Jerrell Washington, 42, for possession and dissemination of child pornography.
Facebook also said that no matter the intention, users should never share child pornography.
"Sharing any kind of child exploitative imagery using Facebook or Messenger is not acceptable – even to express outrage," Facebook spokeswoman Ruchika Budhraja said in a statement.
Source: bbc.co.uk