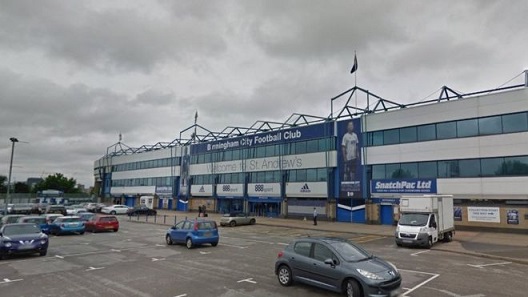 Court papers have been served against a police force amid claims officers breached the human rights of a group of football supporters.
The 10 Bristol City fans say they were detained by West Midlands Police and put back on trains ahead of a game against Birmingham City in 2015.
The case is being backed by the Bristol City Supporters Club and Trust.
West Midlands Police has until 22 February to respond to the claim and said it was "seeking legal advice".
The group was among 51 supporters who were allegedly surrounded by police as they walked to St Andrew's stadium in Birmingham in September 2015.
It is claimed they were publicly accused of being hooligans by an officer with a megaphone, detained for 90 minutes, before being returned to New Street Station and put back on trains to Bristol.
Eight of the 10 were issued with dispersal notices under anti-social behaviour legislation.
All 10 are claiming false imprisonment and a breach of their human rights on the grounds they were deprived of their liberty.
West Midlands Police has until 22 February to accept liability and offer compensation or the case will go to the civil courts.
A spokesman said: "Court proceedings have been served against the force and we are currently seeking legal advice."