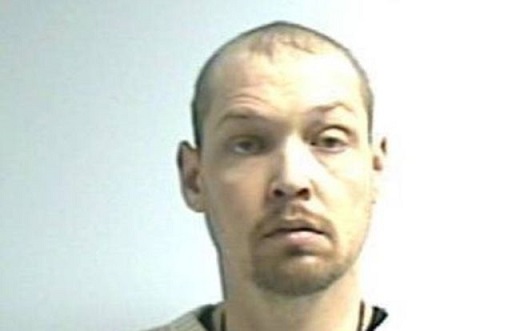 Rape prevention groups are in uproar after a legally blind man in the US state of Oklahoma was spared prison time after he raped a 13-year-old girl.
Benjamin Lawrence Petty, 36, admitted tying rope round his victim's wrists at a church camp, before raping her and threatening her not to tell anyone.
The local prosecutor said the 36-year-old sex attacker's blindness was a "major factor" in the sentence.
A lawyer for the girl's family said they had accepted the judgment.
Warning: This story contains details some may find upsetting
The girl was assaulted in June 2016 while visiting the Falls Creek camp with her Texas church.
Petty had been working as a cook at the camp, which bills itself as the largest summer camp in the world with more than 50,000 youth visitors each summer.
He was given the suspended sentence after entering a negotiated guilty plea to first-degree rape, forcible sodomy and rape by instrumentation.
Murray County Assistant District Attorney David Pyle told the Oklahoman newspaper that the reason the rapist was given probation was because he is "legally blind and the parents (of the victim) live out of state and this little girl lives out of state and didn't want to make all the travels back and forth" for a court trial.
Candida Manion, executive director of the nonprofit Oklahoma Coalition Against Domestic Violence and Sexual Assault, told the Associated Press that "failure to hold perpetrators accountable regardless of their disabilities sends the wrong message to victims of crime".
"There is a lack of knowledge about sexual assault within the criminal justice system, and what we know about violent offenders is that they will reoffend," Mrs Manion added.
Bruce Robertson, who is representing the girl in a civil lawsuit against the camp and the church that runs it, told the newspaper the plea agreement came after "the family was told by the district attorney's office that the rapist would not serve any meaningful prison time due to his medical conditions".
"Based on this representation, the family did not object to the probationary sentence," Mr Robertson said.
He added that Petty will be required to wear an ankle monitor for two years, register as a sex offender, and undergo treatment during his 15-year probation
Source: bbc.co.uk