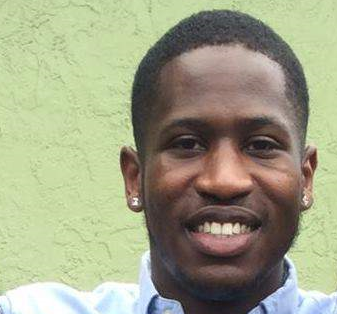 Howell Emanuel Donaldson III was detained Tuesday afternoon after a witness reported seeing him with a gun at a McDonald's in Ybor City, investigators said.
That tip led to police to arrest Donaldson and officers were preparing documents and expected to charge him with four counts of first-degree murder, Tampa Police Chief Brian Dugan said.
Four people were shot and killed in the Seminole Heights neighborhood since Oct. 9, but detectives had not determined Donaldson's connection to the area, nor have they established a motive, Dugan said.
He credited the arrest to efforts of numerous law enforcement agencies working together.
Tampa Mayor Bob Buckhorn did not mince words when he took the podium during a press conference Tuesday.
"Tonight is the beginning of when justice will be served," he said. "And then the process will occur, when this individual rots in hell."
While investigators have not determined why Donaldson allegedly targeted the Seminole Heights neighborhood, Buckhorn said he was glad the man was off the street.
"Tonight, we're bringing someone to justice who doesn't deserve the right to walk amongst us," he said.
Police have said the shootings have happened within close proximity of each other, are not robberies and could be the work of a serial killer.
Gov. Rick Scott released the following statement after Donaldson's arrest was announced:
"I applaud the relentless effort of Tampa Police Chief Brian Dugan, Mayor Bob Buckhorn and every law enforcement officer who has worked around the clock and over the Thanksgiving holiday. Our state is home to the world's best law enforcement community, and on behalf of all Floridians, we appreciate their bravery and service.
"Last week, I visited Seminole Heights and saw firsthand the pain that these crimes have caused across the community. As a father and a grandfather, it is unimaginable what the families of these victims are going through. Our thoughts and prayers remain with them, and we will work to ensure that they receive the justice they deserve. In Florida, we have absolutely zero tolerance for this type of evil behavior and anyone responsible will be held to the fullest extent of the law."
Source: palmbeachpost.com