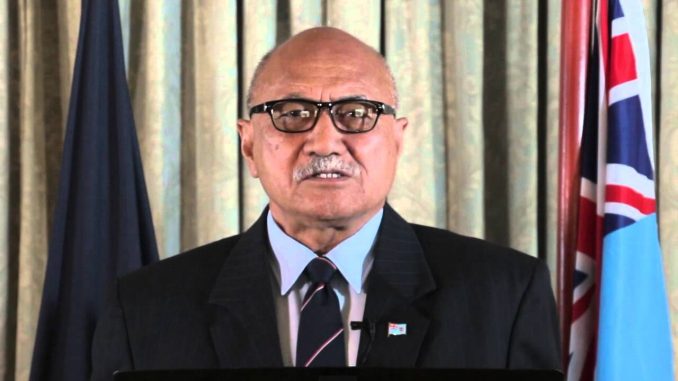 by  TIMOCI VULA
Update: 1:51PM EXPERTS from across the Pacific will convene in Nadi this month for the region's first-ever forum dedicated to discussion of the branch of international law governing armed conflict.
Fijian President Major General (Ret'd) Jioji Konrote will open the Pacific Islands Roundtable on International Humanitarian Law (IHL), which will be co-hosted by the Fijian Government and the International Committee of the Red Cross (ICRC).
Attorney-General Aiyaz Sayed-Khaiyum, whose office is coordinating the event from the Fijian side, said the roundtable represented a significant opportunity for Fiji and all participating States.
"As a nation that makes such an outsized commitment to global peacekeeping efforts, Fiji takes international humanitarian law very seriously," Mr Sayed-Khaiyum said in a joint statement from the ICRC and the Government.
The ICRC's Head of Regional Delegation in the Pacific, Fred Grimm, said all States had an obligation to respect and ensure respect for the laws of war.
The event will gather senior government experts from across the Pacific to discuss crucial issues in IHL, a large body of international law including the Geneva Conventions of 1949 and their Additional Protocols, and subsequent case law, customary international law and instruments such as the conventions regarding chemical, biological and nuclear weapons.
source fijitimes