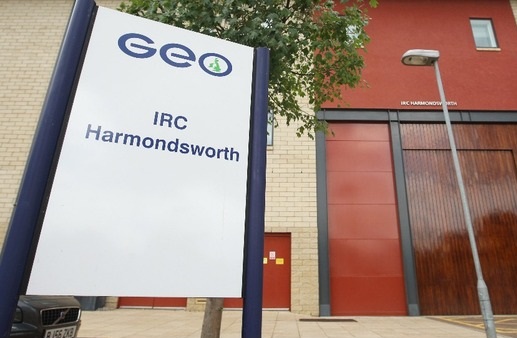 Survivors of torture have won a legal challenge against Home Office rules on asylum seeker detention in the UK.
The government had argued torture could only be carried out by official state agents or terror groups with territory.
But survivors and the charity Medical Justice argued that definition was too narrow and should include victims of trafficking and other abuses.
The Home Office has said it will not appeal against the ruling, which could affect hundreds of cases.
The ruling followed accusations that individuals were locked up during the processing of their asylum claims, despite doctors submitting evidence of torture and ill-treatment to the Home Office.
Under Home Office guidelines, people classed as victims of torture should be housed in private accommodation while their claims are processed.
Mr Justice Ouseley ruled that Home Office policy on torture survivors "lacked a rational or evidence basis".
The legal challenge argued that the new definition – which was made last September and has been on hold pending the judge's ruling – had led to "many" detainees, including victims of trafficking, no longer being recognised as victims of torture.
Under Home Office guidelines, asylum seekers who have evidence of being tortured should not be detained.
Instead, they should live in private housing – such as accommodation provided by the Home Office or with family members already living in the country – while their claims are considered.
Seven people who had sought sanctuary in Britain after being raped, abused or trafficked were among those detained under the new policy because they were not classed as torture victims.
But the High Court said the Home Office had acted unlawfully, because the new rules excluded people who were vulnerable to harm in detention.
Mr Po, one of the former detainees who was part of the legal challenge, welcomed the decision.
He said: "The policy allowed the Home Office to turn a blind eye to my suffering and the suffering of hundreds of other torture survivors.
"Although I welcome the decision, it is still upsetting that the Home Office, who should protect people like me, rejected me and put me in detention which reminded me of the ordeal I suffered in my country of origin."
David Isaac, chairman of the Equality and Human Rights Commission, which intervened in the case, said: "This unlawful policy has been scrapped, but the Government should now go further and strengthen the human rights protections for people in immigration detention."
Source: bbc.co.uk