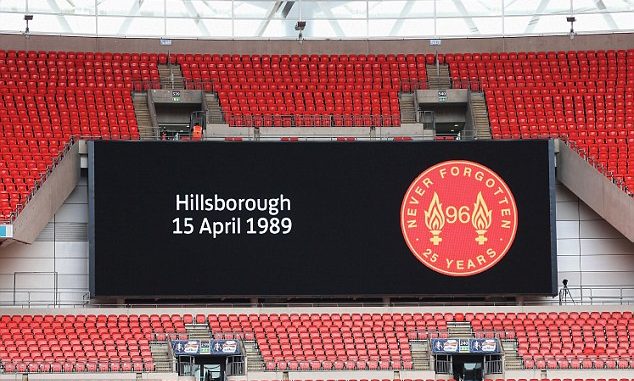 This week the CPS has written to the families of those who died as a result of the Hillsborough disaster to update them on the progress of the prosecutions announced on 28 June.
While it would be inappropriate to share the full content of this private correspondence, we can provide the following details:
The CPS has instructed Richard Matthews QC (leading) and Christine Agnew QC (junior) to prosecute the cases against David Duckenfield and Graham Mackrell.
Sarah Whitehouse QC (leading) and Mark Weekes (junior) have been instructed to prosecute the cases against Peter Metcalf, Donald Denton, Alan Foster and Norman Bettison.
All Counsel have been instructed for some time now and have been providing advice to investigators and prosecutors. The Counsel team has been carefully selected by the CPS for their expertise in the type of criminal offences with which the defendants have been charged. All are very experienced in criminal prosecution work.
The first appearance of all defendants, with the exception of David Duckenfield, will take place at Warrington Magistrates' Court, Warrington Combined Court Centre, Legh Street, on Wednesday 9 August at 14:00.
If the cases are sent to the Crown Court on 9 August, the next hearing date will be 6 September at Preston Crown Court. This date and venue has been set by the Presiding Judge together with the court service. The responsibility for deciding location and times of hearings is entirely a matter for the judiciary and the court service. Although the first appearance will be at Preston no final decision has yet been taken as to where the trials will take place.
As confirmed on 28 June, the case against David Duckenfield is proceeding by way of voluntary bill, which is an application to a High Court Judge. This is because the stay against prosecution, which was imposed at the end of the private prosecution in 2000, is still in place. In order that the case can proceed the stay will have to be lifted and the voluntary bill process will include that application. David Duckenfield will NOT therefore appear at the magistrates' court. If the application is successful that case will proceed straight to the Crown Court to join the case against Graham Mackrell. The Judge will be updated on 6 September with regard to the progress of the voluntary bill. We do not plan to make any further announcements on the progress of the voluntary bill prior to this hearing.
It is anticipated that there will be three separate trials, if the application above is successful and all defendants plead not guilty. These would be separated as follows:

David Duckenfield and Graham Mackrell
Peter Metcalf, Donald Denton and Alan Foster
Norman Bettison
However this will be subject to any representations that the defendants may wish to make and the ultimate decision will be made by the Court.
Source  cps.gov.uk