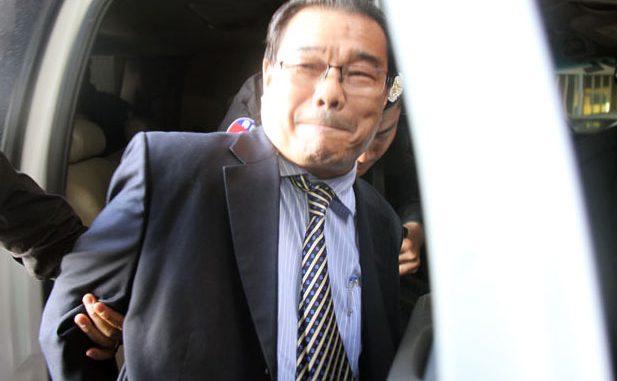 After a detention and trial period of 450 days, the Phnom Penh Municipal Court sentenced opposition Senator Hong Sok Hour to seven years in prison for displaying a "fake" border treaty between Cambodia and Vietnam on Facebook.
A Cambodian appeals court has upheld the seven-year prison sentence.
The lawyer for Hong Sok Hour said that because of poor health, his client did not appear in court Thursday for the hearing that rejected his appeal.
The Sam Rainsy Party senator, who was seized by armed police two days after Prime Minister Hun Sen called for his arrest for "treason" in August 2015, was convicted of forging public documents, using forged public documents and incitement to commit a crime.
The accusations against the senator, who was arrested despite his senatorial immunity, stem from documents he presented as a 1979 treaty between Cambodia and Vietnam in a video clip posted on the Facebook page of Cambodia National Rescue Party president Sam Rainsy, who has been charged as an accomplice in the case, as have at least two opposition social media workers.
The controversy surrounded Article 4 of the purported treaty discussed by Sok Hour, in which then-Cambodian head of state Heng Samrin appeared to agree to dissolve the two countries' borders. During the trial, Sok Hour, a dual French-Cambodian citizen, said he had found the documents online rather than forged them and didn't know they were fakes.
Sam Rainsy, who fled abroad to avoid arrest in a separate case, said the version of the treaty used by Sok Hour was more likely a mistranslation than a doctored fake, with the word "dissolve" replacing the word "redefine".
In any case, he said there was ample evidence that the documents were not created by the senator and had circulated online for years.
The case against Hong Sok Hour marked the beginning of a concerted campaign by Prime Minister Hun Sen and his ruling Cambodian People's Party to cripple opposition politicians by using the courts to get them into legal trouble.
At the trial sentencing Judge Ros Piseth read out the sentence to an empty dock, with Sok Hour and his lawyers choosing not to attend the hearing.
Defence lawyer Choung Choungy said his team skipped the sentencing because he considered the ruling a foregone conclusion.
After the trial sentencing human rights groups slammed the verdict as the continuation of efforts by the CPP to crush its opponents.
Chak Sopheap, executive director of the Cambodian Center for Human Rights, called the trend "extremely alarming" ahead of elections in 2017 and 2018, while labelling Sok Hour's case "unconstitutional" and "politically motivated".
Asia director for Human Rights Watch Phil Robertson agreed. "This is another example of a politically trumped up charge used to throw an opposition party member behind bars for an incredibly long time," Robertson said.
Senator Hong Sok Hour vacated his Senate in February to avoid a new law that would have led to the forced dissolution of his party due to his criminal conviction.
His wife, Kun Lum Ang, is set to take up the Senate seat he vacated.