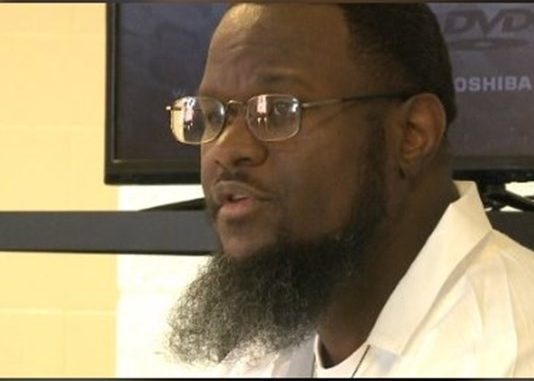 The U.S. Supreme Court on Thursday denied last minute motions seeking to halt the execution of death row inmate Kenneth Williams who was convicted of murdering a cheerleader, then escaped from prison and killed two other people before being captured again.
Journalists who saw Thursday night's execution said Williams' body jerked about 15 times in quick succession three minutes after he received the first of three injections.
His chest was said to press against the leather straps binding him to the gurney.
During a consciousness check, Williams groaned before falling still after seven minutes.
He was pronounced dead at 23:05 (04:05 GMT Friday) – 13 minutes after the procedure began.
His final words were: "I humbly extend my apologies to those families I have senselessly wronged."
In 1998, after a robbery Kenneth Williams shot and killed 19-year-old Dominique Nicole Hurd after forcing her and a friend to withdraw money from an ATM.
Williams was spared the death penalty and sentenced to life in prison, mocking Ms. Hurd's relatives by turning to them and saying, "You thought I was going to die, didn't you?"
He was sent to the Cummins Unit but weeks after his arrival he escaped by hiding inside a 500-gallon tank that was full with hog slop.
Williams entered the house of former deputy prison warden Cecil Boren who was  in his yard working while his wife was at church. Williams stole one of Mr. Boren's guns, shot him seven times, seized his victim's wallet and drove off in his truck.
The next day In Missouri, Williams led the police on a high-speed pursuit that ended when he struck a water truck, killing its driver.
Williams was sentenced to death for Mr. Boren's murder.
Williams later wrote a letter to an Arkansas newspaper, The Pine Bluff Commercial, confessing to another killing that had been unsolved.
He was the fourth inmate put to death by Arkansas in the past eight days because one of the state's lethal drugs is set to expire at the end of April.
His attorneys said witness descriptions of the lethal injection procedure were "horrifying".
Shawn Nolan, a lawyer for Williams, said it had been "a problematic execution" and accused the governor's spokesman of "trying to whitewash the reality of what happened".
"Press reports state that within three minutes into the execution, our client began coughing, convulsing, jerking and lurching with sound that was audible even with the microphone turned off," he added.
However, Republican state senator Trent Garner, who witnessed the execution, tweeted that Williams did not "seem in pain".
"It was not cruel, unusual, botched or torture," he added.
"I see no reason for any investigation other than the routine review that is done after every execution," Governor Asa Hutchinson responded during a Friday press conference.
Governor Hutchinson's spokesman dismissed the prisoner's movements as "an involuntary muscular reaction", to be expected with midazolam.
These executions mark the most executions in such a short period since the U.S. Supreme Court reinstated the death penalty in 1976.