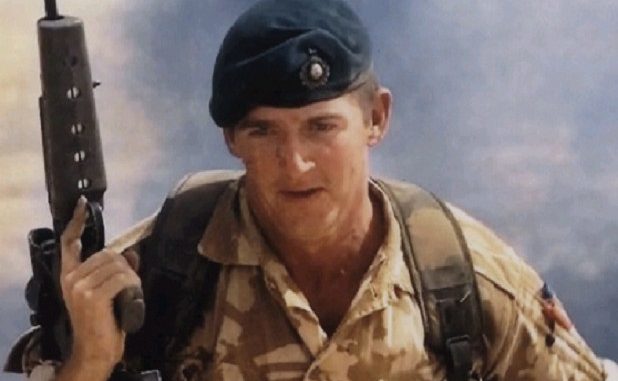 Sgt Alexander Blackman, also known as Marine A, will be reunited with his wife Claire this evening when he is let out of Erlestoke prison in Wiltshire weeks after his murder conviction was overturned.
Sgt Alexander Blackman was originally handed a life sentence for shooting dead a wounded Taliban terrorist.
Blackman's conviction for murder was quashed last month.
After the murder conviction was overturned to manslaughter he was sentenced to seven years and is due to be released now having already spent three-and-a-half years in jail.
There were cheers in the Appeal Court as the sergeant learned he would be released after his conviction was reduced to manslaughter due to diminished responsibility.
Initially his legal team anticipated he would be out by Easter.
Blackman was convicted of murder in 2013 and jailed for life. After a campaign led by his wife and taken up by the Daily Mail, the conviction was quashed after the court martial appeal court heard he had been suffering from a mental disorder at the time of the shooting in Helmand in 2011.
Blackman is still entitled to a military pension and supporters have raised money to help him and his wife set themselves up once he is released.