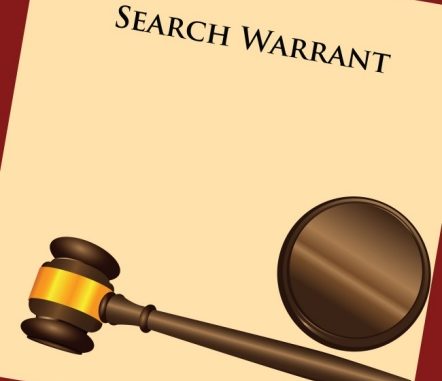 Search warrants are certainly not a new thing, but they tend to have a limited scope of application, as per the Fourth Amendment. It is therefore a little troubling to see this new report detailing an apparent disregard for the aforementioned section in the United States Constitution.
Due to a fraudulent transfer of $28,500 from Spire Credit Union to Bank of America by an unknown party, Edina Police Detective David Lindman filed a request for a search warrant covering certain Google search terms. While the subject of the warrant may seem bizarre, it is worth noting that the credit union used a copy of the victim's passport as proof of identity.
The passport was in fact a forgery, and police spotted the image of the person whose photo was in it on the first page of a Google search. As a result, a warrant covering certain terms in people's Google search history was requested, in an attempt to identify the person who had downloaded the image for use in the fake passport.
The reason given for limiting the warrant to Google, but not adding Bing or Yahoo, was that upon input of the same query into the last two search engines, the image in question could not be found.
A copy of the filing obtained by Tony Webster shows the terms of this warrant:
Any/all user or subscriber information related to the Google searches of:
– Douglas [redacted]
– Douglas [redacted]
– Douglas [redacted]
– Douglas [redacted]
From the timeframe of December 1st, 2016 thru January 7th, 2017
The specific date/time the searches took place
The user / subscriber information to include, but not limited to: name(s), address(es), telephone number(s), dates of birth, social security numbers, email addresses, payment information, account information, IP addresses, and MAC addresses of the person(s) who requested/completed the search
However, this warrant granted by Hennepin County Judge Gary Larson on February 1 doesn't apply to just the residents of Edina. According to The Register, the search warrant may have been filed in the "city or township of Edina, County of Hennepin, State of Minnesota", but the extent to which it applies is unlimited. Anyone, anywhere, who has searched for the name of this victim on Google falls under this warrant.
As far as privacy is concerned, this is quite a worrying development in no small part when viewed alongside the FBI's newly granted abilities, which would give even more weight to a single warrant.
In an email to The Register, a Google spokesperson declared that although the company cannot comment on specific cases, it will "always push back" upon receiving "excessively broad requests for data about our users".
The Electronic Frontier Foundation's criminal defense attorney, Stephanie Lacambra, called the warrant "unusual" and "overbroad" due to the lack of any other limiting factors beyond the time frame and search queries.
By Florin Bodnarescu
Source: neowin.net