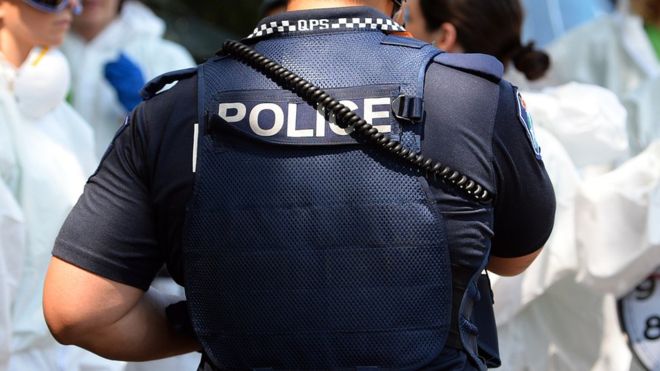 A British backpacker was allegedly raped, assaulted and choked during a two-month hostage ordeal in Australia.  The woman, 22, was subjected to attacks in locations across the vast state of Queensland, police say.  The ordeal ended on Sunday when police stopped a vehicle being driven by the woman, after she failed to pay for petrol, and saw she had face injuries.  An Australian man who appeared to be hiding was arrested in the back of the vehicle, police said.  Detective Inspector Paul Hart told reporters that the woman had gone through a "horrific and terrifying" experience , and that officers "potentially saved this young girl's life".
What do police allege happened?
Authorities allege the pair met three months ago in Cairns, in Far North Queensland, and began a relationship before agreeing to go on a road trip.  Police say "at some point that [relationship] had soured" and the woman was held against her will. It is alleged she was repeatedly attacked between 2 January and 5 March.  She appeared distressed when the 4×4 was pulled over on a routine stop on the Warrego Highway at Mitchell, more than 1,000km (620 miles) south of Cairns, police said.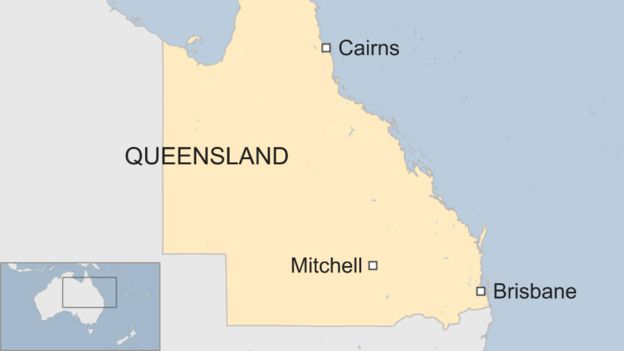 Reports said she had stopped to pump petrol at a service station, and fled without paying. Station staff then alerted a nearby police car which gave chase and pulled over her vehicle.  Insp Hart said officers immediately detected something was wrong.
"She told police the perpetrator was actually hiding in the vehicle," he said.
Police officers searched the vehicle and found the man at the rear underneath clothing and other items, said Insp Hart. The 22-year-old man, from Cairns, is facing charges including four counts of rape, eight counts of assault occasioning bodily harm, four counts of strangulation and two counts of deprivation of liberty.
What support is the woman receiving?
Police said the victim was treated for injuries including facial fractures, bruising, abrasions to her neck, and cuts to her body.  Insp Hart said the "very prolonged" ordeal had also left her with psychological injuries. She appeared terrified when found, he said.
"We would certainly say that what's happened to this lady is quite catastrophic so there are numerous supports that are being put in place to help her out during through this period," Insp Hart said.
He described the woman as a tourist who had been in Australia since 2015. She had not been reported missing.  Since Sunday, the woman had made contact with family in the UK and friends in Australia.
"It has taken great courage for our victim in this instance to provide the detail she has," Insp Hart said.
He said the woman would require a new passport because her existing one had been damaged by her alleged attacker.
A British High Commission spokesperson said: "We are supporting a British woman following an incident in Queensland, and remain in contact with the local authorities."
What happens next?
The man is also facing charges of causing wilful damage, possessing drugs and drug equipment, and obstructing police.  He faced the Roma Magistrates Court, about 80km from Mitchell, on Monday.  The man was refused bail to face court again on 23 May, according to Brisbane's Courier Mail.
Police have urged anyone with information to come forward.
Source  www.bbc.co.uk
Save
Save
Save