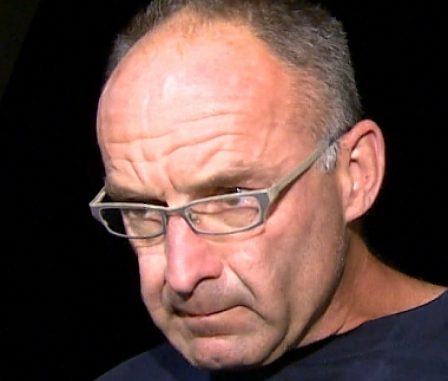 CALGARY – A jury deciding the fate of an Alberta man charged in the murder of a Calgary couple and their five-year-old grandson will continue its deliberations today.  The nine-man, three woman jury failed to come to a decision after spending about three hours Wednesday deciding the fate of 57-year-old Douglas Garland on three counts of first-degree murder.
Garland was arrested in connection to the June 30, 2014 disappearance of Alvin and Kathy Liknes and Nathan O'Brien.
The jurors heard from 50 witnesses in a trial began nearly five weeks ago and included 1,400 pieces of evidence.
Justice David Gates spent four hours giving instructions to the 12 members of the jury who will remain sequestered until they reach a verdict.
Gates reminded them that the accused's guilt must be proven beyond a reasonable doubt if they wish to convict him.  He said they can use as much or as little of the evidence as they want from the testimony, but not to resort to speculation.
"Sympathy can have no place in your deliberations. Speculation is guessing or making things up," said Gates in his lengthy instructions.  "You may rely on the exhibits as much or as little as you see fit. Use your common sense or experience. If you are not sure Mr. Garland committed the offences … then you must give the benefit of the doubt to him and find him not guilty," he said.
"It is not enough for you to believe an accused is probably or even likely guilty."  Gates said the Crown doesn't have to prove guilt with an "absolute certainty" but it has to be beyond a reasonable doubt.  "Mr. Garland doesn't have to prove anything."
Garland was charged after the couple and their grandson disappeared from the couple's Calgary home in 2014.
Their bodies were never recovered – only bone fragments, burned flesh and teeth in the ash from a burning barrel on Garland's farm. There was also ample DNA evidence recovered at the property.
"You can come to the conclusion that these three individuals are dead," said Gates.  The Crown argued during the trial that Garland stewed for years about a dispute with Alvin Liknes over a patent for an oilfield pump they had both worked on.
The judge noted that motive is not an essential element the Crown must prove.  Gates also warned the jury not to place too much weight on Internet searches found on a hidden hard drive from Garland computer or on books found that were found at the farm.
The hard drive contained articles on how to do autopsies and dispose of the dead. There were also numerous photos of dead and dismembered bodies. The books were on poisons and ways of killing.
"You may not infer from the evidence, or how unpleasant you may find it, or however much you may disapprove of Mr. Garland's alleged Internet browsing choices that Mr. Garland is a person of bad character and likely would have committed the offences charged," Gates said.
"You are here to decide if the Crown has proved, beyond a reasonable doubt, the offences charged in the indictment … nothing more, nothing less."
By: Bill Graveland
Source:  ctvnews.ca