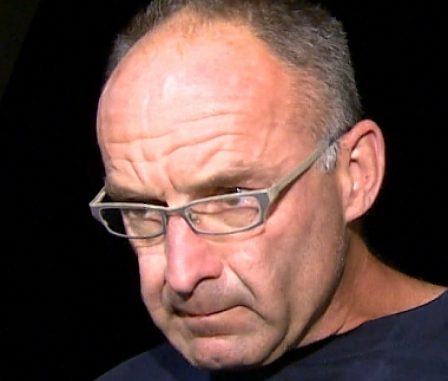 Relatives of a man charged with murder in the disappearance of a Calgary couple and their five-year-old grandson are scheduled to take the stand at his trial today. Douglas Garland was charged with three counts of first-degree murder after Alvin and Kathy Liknes and Nathan O'Brien, disappeared on June 30, 2014.
The Crown opened its case on Monday by telling the jury that the three victims were violently snatched in the night and taken to a rural property where they were killed and their bodies burned.
Investigators combing through several rural properties north of Calgary found a burn barrel containing bones and a small tooth while a tiny piece of burned flesh was found nearby.
In addition, DNA belonging to Alvin Liknes and the little boy was found on a saw and Kathy Liknes's DNA was found on meat hooks.
Prosecutor Vicki Faulkner told court Garland was acting on a years-long petty grudge against Alvin Liknes over a patent dispute and had been meticulously planning the killings, though the boy was an unintended victim.
Allen Liknes, the common-law partner of Garland's sister Patti, testified the accused had worked with his father on developing a new type of pump but was eventually let go.
Nathan's mother, Jennifer O'Brien, told court her mother and stepfather had been planning to move away and she was helping them with an estate sale. She originally intended to stay the night but went home when her one-year-old son wouldn't settle down, leaving Nathan with his grandparents.
When she returned the next morning, she saw "pools of blood and hand marks of blood on the wall."
She said she called her husband and told him her family had been murdered and the bodies had been taken away.
"People kept telling me that 'no, they could be missing' which raised my hopes but deep down inside I knew that they were murdered."
Today's witness list includes the accused's parents and his sister.
BY:  BILL GRAVELAND
Source: theglobeandmail