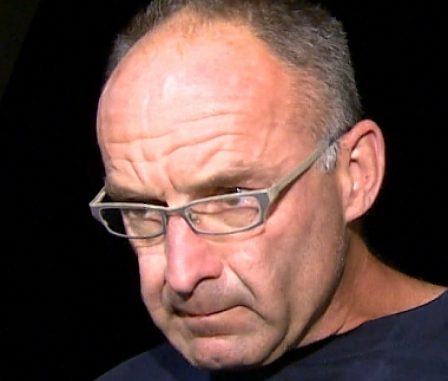 The triple murder trial for the man accused of killing five-year-old Nathan O'Brien, and his grandparents Alvin and Kathy Liknes, will hear testimony from the boy's mother first, as it gets underway Monday morning in Calgary. Douglas Garland, 56, is charged with three counts of first degree murder in connection with the missing family members who were last seen June 29, 2014.
Their disappearance made national headlines as Canadians held out hope for two weeks that the trio would be found alive.
Following a massive search and investigation involving hundreds of police officers, that hope was dashed on July 15, 2014, when Garland was arrested and charged with murder.
On the night they went missing, little Nathan had been at an impromptu sleepover with his grandparents. When Jennifer O'Brien arrived to pick up her son the next morning, the three were gone.
The bodies of the boy and his grandparents have never been found.
The extensive investigation was led by Calgary Police Service homicide Det. Lee Treit.
Court of Queen's Bench Justice David Gates and a jury of 14 people will hear five weeks of evidence.
"It's been a long process for all parties involved, so we're happy to get it moving," said defence lawyer Kim Ross.
The trial will begin with Gates addressing the 14-member jury and Crown prosecutor Vickie Faulkner will make an opening statement.
After that, Nathan O'Brien's mother Jennifer O'Brien will be the first witness to testify.
"The next five weeks of this trial will be very difficult for us," reads part of a statement released by the victims' families.
"We can only hope that at the end of this grueling time we will find justice for Nathan, Alvin and Kathy."
The families say they will not be speaking again before or during the trial, and have asked for privacy during "this incredibly stressful time."
Reserved seating for the family has been arranged in the courtroom.
Sixteen people were selected for jury duty — on Monday morning, two will be excused and 14 will serve throughout the trial. If all remain at the end of the evidence, two more will be dismissed ahead of deliberations.
Prosecutors Shane Parker and Vickie Faulkner expect to call about 60 witnesses. It's unknown whether defence lawyers Kim Ross and Jim Lutz will call any evidence.
"That's a decision we'll make at the close of the Crown's case," said Ross.
The trial is expected to attract so much attention, a second courtroom has been reserved for overflow.
By: Meghan Grant