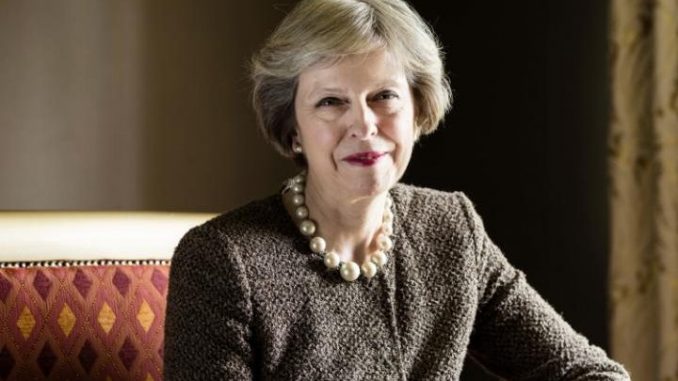 Theresa May is considering making plans to pull out of the European Court of Human Rights (ECHR) – a cornerstone of the Conservatives next general election campaign, it has been reported.
The Prime Minister is said to have accepted proposals for a British Bill of Rights – originally announced by David Cameron – which will have to be put on hold while the Government deals with Brexit.
However, the Daily Telegraph reported that she ultimately wanted to go further than her predecessor by giving the Supreme Court the final say over how human rights laws are applied in the UK.
The paper quoted a senior Government source as saying that she had decided she could not afford a protracted parliamentary battle over the issue while negotiating Britain's withdrawal from the EU, but could include it in the Conservatives 2020 election manifesto.
"We would have been looking at having a huge row with a Parliament to get through the Cameron plan and we might even have failed," the source is quoted as saying.
"A clean break is by far the best option and, if we put it in the manifesto, even those Tory MPs who are squeamish about the idea will have to get behind it.
"A manifesto pledge also means the Lords will have to let it through eventually. All the signs are that the Prime Minister is up for this."
As home secretary, Mrs May was a strong critic of the ECHR and had advocated withdrawal from the Strasbourg-based court.
However, launching her bid for the Conservative leadership last June, she acknowledged there was no parliamentary majority for the plan and said she would not pursue it as Prime Minister.
Mr Cameron had already been forced to delay his plans for reform in the face of opposition from some Conservative MPs as well as the House of Lords where the Government has no overall majority.
He had pledged to scrap the Human Rights Act – which enshrines the European Convention on Human Rights in British law – and replace it with a UK Bill of Rights.
In August, Mrs May was reported to have ordered a review of proposals over concerns that the UK would still be subject to the jurisdiction of the court.
A Ministry of Justice spokesman said: "We will set out our proposals for a Bill of Rights in due course. We will consult fully on our proposals."
Liberal Democrat justice spokesman Lord Marks of Henley-on-Thames said plans for a Bill of Rights should be dropped altogether.
"I am glad that the Government has put this vanity project on the back-burner," he said.
"The Human Rights Act protects all our rights and any attempts by this Government to erode them will be met with the most robust opposition, certainly from Liberal Democrats, but also from the other opposition parties and some on the Conservative benches as well.
"So I would urge the Government to abandon these plans altogether and get on with trying to agree on a plan for our future relationship with our European partners."
Source:  bt.com