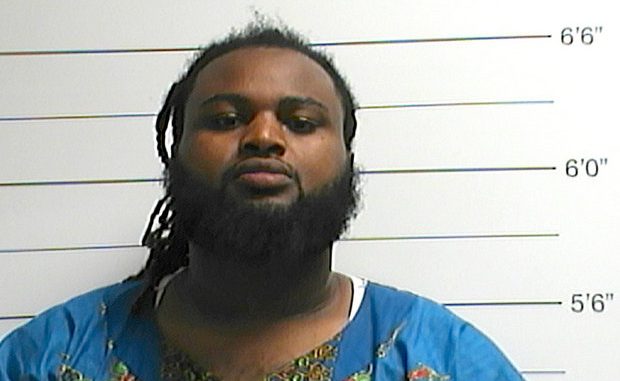 Testimony in the trial of Cardell Hayes for the fatal shooting of Will Smith continued Friday (Dec. 9), with prosecutors resting their case and the defense starting theirs. Here are five things learned from the day:
1. Trial enters homestretch
State prosecutors rested their case in chief at 3:30 p.m. Friday, and the first six witnesses in Cardell Hayes' defense testified between 4 and 6:10 p.m. The trial resumes at 9:30 a.m. Saturday with what appears to be the final day of testimony.
Whether Hayes testifies — and it appears likely he will — the trial could see closing arguments Saturday afternoon and then go to the jury for deliberations after about 30 minutes of legal instructions are read to the panel.
Jurors in the trial have been sequestered since being chosen Monday in a jury selection process that took roughly 12 hours. The panel arrived at its secret hotel under protection of Orleans Parish Sheriff's Office deputies at 12:45 a.m. Tuesday and have put in at least nine-hour days in court since then.
The revelation likely increases the need for Cardell Hayes to testify as defense phase of trial continues Saturday.
2. Ceravolo appears vindicated
Prosecutor Jason Napoli seemed at times Friday as intent on convicting Hayes as on clearing the name of retired NOPD Capt. William Ceravolo, Will Smith's friend whom defense attorneys have hinted for months tampered with the crime scene.
Ceravolo was the state's final witness Friday, and denied under oath that he ever touched or tampered with any evidence at the scene, including anything inside Smith' SUV. He acknowledged asking for Racquel Smith's phone as she lay screaming from gunshot wounds to her legs, but said NOPD officers denied the request because the cellphone was inside the SUV. Ceravolo said he agreed that made it evidence, and called Racquel Smith's mother on her behalf with his own phone instead.
Fuller's first defense witness was David Olasky, a private investigator hired by Hayes' team to investigate the crime. Olasky admitted it was he who interviewed a woman nicknamed "Weedy" who claimed she saw Ceravolo removing an item believed to be a gun from Smith's glove box.
Olasky and Hayes' attorneys had refused to identify the witness to NOPD and FBI investigators looking into the Ceravolo accusations, which caused him to be placed on administrative reassignment from the police force's reserves unit. Judge Camille Buras ordered otherwise, and the witness was identified as Warnisha "Weedy" Hudson. Fuller has not said whether she will be called as a witness.
The woman's claim, a nervous Olasky reluctantly agreed under cross-examination, was dispelled by video showing Ceravolo at the Windsor Court Hotel at the time Hudson said he was rifling through Smith's glove box. "It seems she got that wrong,' he said. "We didn't have the video from the hotel at the time."
Napoli said the video has been known to the defense for months. "What did you do to clear up the massive mistake that had been spread all over the country?" Napoli demanded.
"I didn't do anything," Olasky said. "I think that's the lawyers' call."
"I couldn't agree more," Napoli said icily.
3. A testy examination
Fuller and Ceravolo squared off for what, at times, was a tense and testy courtroom matchup. The defense attorney offered no apology for the accusations of evidence tampering leveled in early pretrial interviews, explaining they originated from a purported witness not from him.
"You're on administrative leave because of something I said?" Fuller asked.
"Yes," Ceravolo replied.
"You sure it wasn't for something else?" Fuller asked.
"You accused me of a crime," Ceravolo said flatly.
Fuller challenged Ceravolo on one point: His contention that Smith did not appear overly intoxicated as the group left Sake Cafe, where they dined and drank together before the fatal shooting. Smith's blood alcohol content measured at .235 percent when he was killed, nearly three times the state's legal limit of .08 to operate a vehicle.
"Was Will Smith too drunk to drive?" Fuller asked.
"Not that I could tell," Ceravolo said.
"With your 25 years as a police officer, you couldn't tell that he was too drunk to drive?" Fuller asked incredulously.
4. Trace gunshot residue found on Smith's hands
Deputy Madelyn Collins, of the St. Tammany Sheriff's Office crime lab, testified for the defense that an examination of Will Smith's hands showed trace amounts in a presumptive test for gunshot residue. Fuller asked what that meant.
Smith may have "come into contact with a discharged firearm, may have discharged a firearm" or may have come into contact by touching a surface with gunshot residue, Collins said.
But under cross-examination, the lab tech agreed with prosecutor Laura Rodrigue that Smith's exposure appeared minimal, and could have drifted from the gun Hayes shot him with. Collins said she found two particles on the back of Smith's left hand and one on his left palm. There were two particles on the back of Smith's hand, and none in his right palm.
Photographs of the player signing autographs show Smith was right-handed.
5. Barbershop Three
Hayes' defense team called three consecutive witnesses associated with Lance Rouzan's Treme barbershop — Hayes' barber Anthony Williams, shop owner Rouzan, and fellow shop customer Dwight Harris.
The first two testified to seeing Hayes visit their shop twice on April 9, and that the big man they knew as "Bear" was in good spirits. Williams also offered a brief dissertation on how he typically styled Hayes' hair and beard, to the apparent bewilderment of some jurors and prosecutors.
The 5-foot-6 Harris offered that he often wrestled with the 6-foot-6 Hayes at the shop. "Caveman attacking a Bear," he joked.
By Ken Daley
Source: NOLA.com