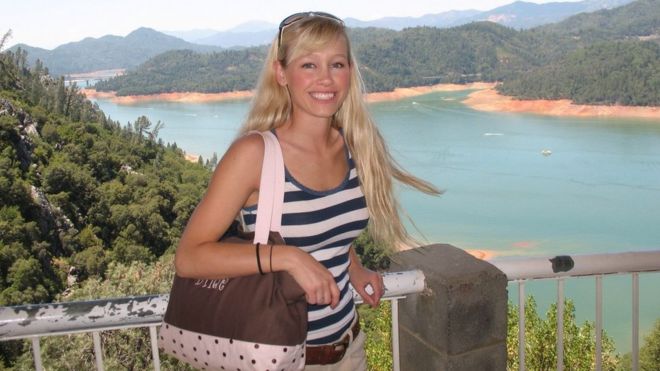 By now, you are probably familiar with the case of missing California woman, Sherri Papini, and I must say this one has me intrigued.
From ABC News: Missing California Mom Found Alive After Captor Abandons Her in Restraints, Sheriff Says
Sherri Papini, 34, was reported missing on Nov. 2, 2016, after she went for a run in the afternoon and didn't return home. She was last seen jogging alone on Sunrise Drive in Redding, according to a poster that was distributed in the search effort. Papini, the mother of two young children, was described by her family as a "super mom."
According to Shasta County Sheriff Tom Bosenko, in interviews Papini said she was held by two Hispanic women who took steps to keep their faces hidden from her, either by wearing masks or by keeping Papini's head covered. Papini was branded with a message during her captivity, but details of the branding have not been revealed. According to a statement by her husband Keith Papini, Sherri was physically abused during her captivity, had her nose broken and her hair cut off, and weighed 87 pounds  when she was released.
The sheriff said that this is still an active investigation and that authorities are "looking for a dark-colored SUV with two Hispanic females armed with a handgun." The sheriff indicated that there is sensitive information that is not being released at this time.
Criminal profiler Pat Brown has a fascinating post on her blog that asks some very interesting questions about the case: The Bizarre Case of Sherri Papini
[Sherri reappeared] Thanksgiving Day on the side of a road 150 miles from her home, in the wee hours of the morning.

A chain around her waist and one hand, waving a paper bag and screaming out for help, Sherri Papini finally was brought home. According to her husband, she suffered beatings, burning, and branding while she was in captivity of two Hispanic woman and was abducted at gunpoint by these two women in the middle of the day.
Now add another wrinkle. A rather odd gentleman by the name of Cameron Gamble enters the story.
From the Daily Beast: The Shady Hostage Negotiator at the Center of Sherri Papini's Abduction
Gamble, a 30-something self-professed abduction expert, said he had the backing of an anonymous donor offering $50,000 in exchange for Papini's safe return. Gamble described himself as a professional hostage negotiator, and the possible key to Papini's release.
Cameron Gamble came out of nowhere, supposedly at the request of an anonymous donor, to find a vanished woman. He's not the expert he claims to be.
So what really happened to Sherri Papini? Abduction, revenge, trafficking…hoax? Theories abound on the internet, and I intend to follow this one closely.
Sherri's husband spoke about her ordeal on Friday night's 20/20. What do you think?