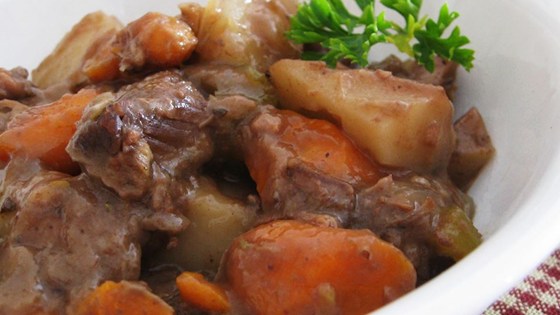 Let's make Beef Stew!
Asfchic and I are cranking up our crock pots and planning a great Sunday dinner that is easily adaptable to your individual preferences.  Our recipe calls for:
2 pounds beef stew meat, cut into 1 inch cubes

1/4 cup all-purpose flour

1/2 teaspoon salt

1/2 teaspoon ground black pepper

1 clove garlic, minced

1 bay leaf

1 teaspoon paprika

1 onion, chopped

1 teaspoon Worcestershire sauce

1 1/2 cups beef broth

(with extra in case you need it)
1 packet of brown gravy mix
3 potatoes, diced (or more if you like taters)


4 carrots, sliced

1 stalk celery, chopped
You can make some alterations and additions.  You could use garlic powder and onion powder instead of garlic and onions, or add red wine, parsley, peas, mushrooms, or an onion soup mix packet.  Stew can be served on its own, or over mashed potatoes or noodles, or even with a nice crusty bread and a salad.
You know your crock pot better than we do, so as a general guideline, 2 hrs on high then 2 hours on low should do it.  You can check for tenderness after that and keep going if you need to.
Please come and cook with us on Sunday! We will be available to answer any questions and hope you will share your favorite stew recipe–or let us know how you liked ours.  Pictures will be posted Sunday night after dinner.
This recipe should feed about 4 skinny people or 2 fluffy people. It's even better leftover.
Target dinner time will be 6 pm est, 5 pm Alabama time or 11 pm in the UK.