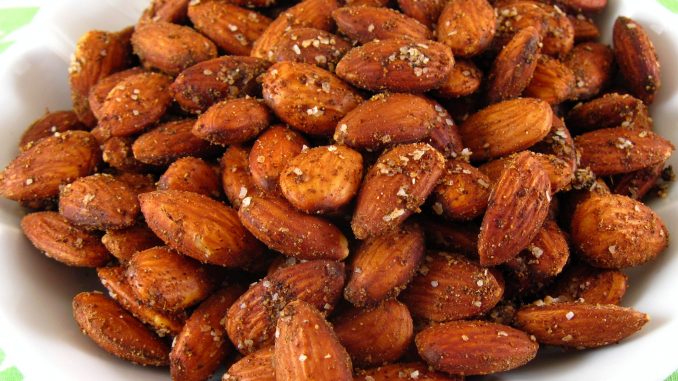 Special thanks to WJN member JulesSimba for sharing this holiday treat that's as spicy as she is….
Tabasco Spiced Almonds
1 egg white
1/4 cup red pepper sauce (Tabasco or other)
2 cups whole almonds
1T Kosher salt
Directions:
Heat oven to 300 degrees.
Beat egg white and pepper sauce till frothy.
Add almonds and toss to coat.
Drain almonds in paper towels.
Shake almonds with salt in plastic bag.
Arrange almonds on a buttered baking sheet in single layer.
Bake until dry and golden (approx. 20-30 mins).
Store in airtight container.