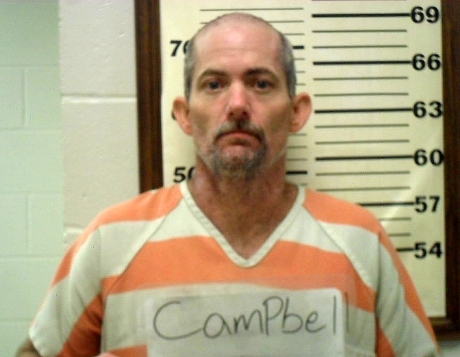 By Nicole Hensley
A self-proclaimed "outlaw" accused of slaying one man and wounding another is on the run after busting out of a southern Missouri jail barefoot late Monday, according to a local report.
Alleged killer Daniel G. Campbell, 39, slipped out of the back of the Texas County jail in Houston around 6 p.m. wearing just his orange and white striped inmate garb, cops told the Houston Herald.
He was last seen near the jail shortly after the escape — still wearing his jail uniform — and police have since locked down several roads throughout the county searching for Campbell.