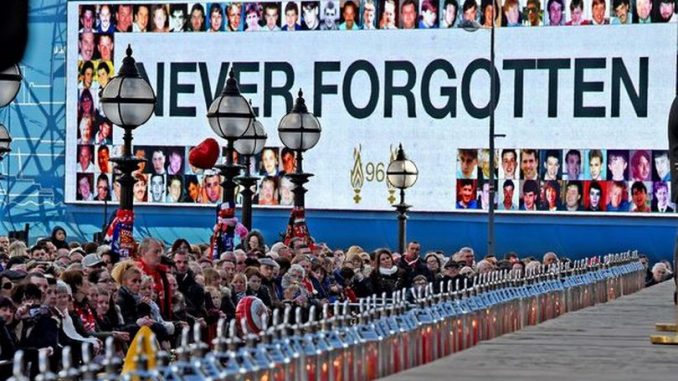 Hillsborough families are urging Prime Minister Theresa May not to 'betray' them by scrapping the Humans Right Act.
Relatives of the 96 unlawfully killed in 1989 are supporting a new Amnesty International initiative to keep the under-threat legislation, Article 2 of which – "the right to life" – proved crucial in strengthening the campaign to overturn the original 1991 inquest verdicts of accidental death.
Campaigners say ditching the Act may prevent similar disasters from being properly investigated while protecting corrupt police and authorities.
Amnesty International's Laura Trevelyan said: 'The Act protects people let down by other avenues of justice. We mustn't let politicians take those hard-won rights away.'
The Ministry of Justice say plans for a replacement Bill of Rights are due to be set out 'in due course' and it would 'consult fully'.