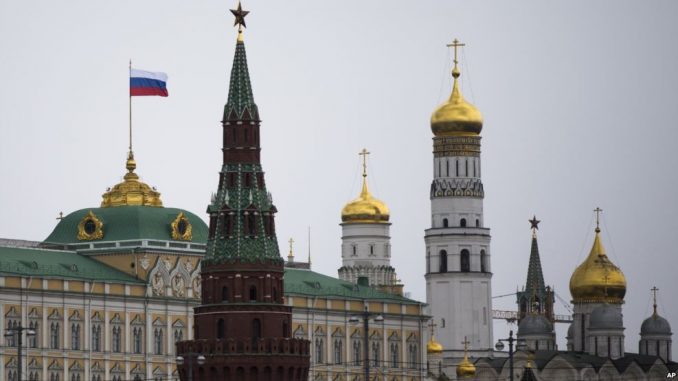 Amnesty International says its Moscow branch staff arrived at work Wednesday morning to find their office sealed with a notice from municipal authorities warning people not to enter.  The locks on the doors of its office had been changed and that no explanation had been given.
John Dalhuisen, Amnesty International Europe Director, said, "we do not know what prompted Moscow authorities to prevent our staff from accessing our offices — an unwelcome surprise for which we received no prior warning.  Given the current climate for civil society work in Russia, there are clearly any number of plausible explanations, but it's too early to draw any conclusions." Dalhuisen said he hoped there was "a simple administrative explanation for this setback to our work" and that the group had "fulfilled all our obligations as tenants."
Amnesty International have been unable to reach the city authorities, from whom it rents its Moscow office, in the hope of resolving the situation.
Kremlin spokesman Dmitry Peskov said he knew nothing about the closure of Amnesty International's Moscow office.
On Tuesday, Amnesty International called on Russian authorities to investigate allegations made by Ildar Dadin, a jailed anti-Kremlin protester, that he had been beaten and tortured in prison. The group demanded that Dadin be immediately and unconditionally released.
Russia's Federal Penitentiary Service said in a statement that a "commission of independent doctors" had physically examined Dadin at the prison where he is incarcerated and found no evidence he had been beaten or "signs of previous injuries," Russia's Tass state news agency reported.