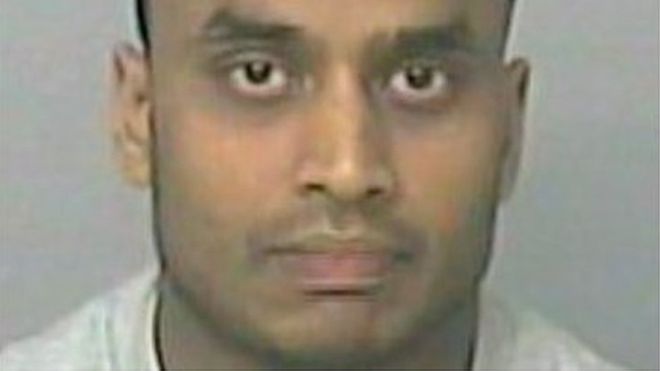 A rapist who had been on the run from British police for more than six years has been arrested in the Canary Islands.
Mohammed Alam, 33, was convicted and jailed for 14 years in his absence in 2010, for a sex attack in Cheltenham, Gloucestershire.
Detectives thought he might be in Spain or even his native Bangladesh, after travelling to the UK on a temporary visa in 2007.
Alam had been on the most wanted list from the National Crime Agency for more than a year.
He was captured as he ate a meal in a restaurant in Playa de las Americas, in the south of Tenerife.
Extradition proceedings will begin when he appears at the Spanish National Court in Madrid on Wednesday.
Steve Reynolds, head of international operations for the agency, said: "Locating and arresting Alam after he had been on the run for six years is a fantastic result.
"This was a team effort to get justice for his victim and he will now be returned to the UK to serve a 14-year jail term."
Detective Sergeant Paul Howell, of Gloucestershire Constabulary's Public Protection Bureau, said: "He had been on the run for six years before being found in Tenerife. We hope this result shows criminals that they will be convicted, even if they try to get away and escape under the radar."
Alam was featured in NCA's international most wanted hunt Operation Captura – designed to bust fugitives hiding out in Spain.
His arrest means 78 out of 96 fugitives featured on their wanted list have now been caught.