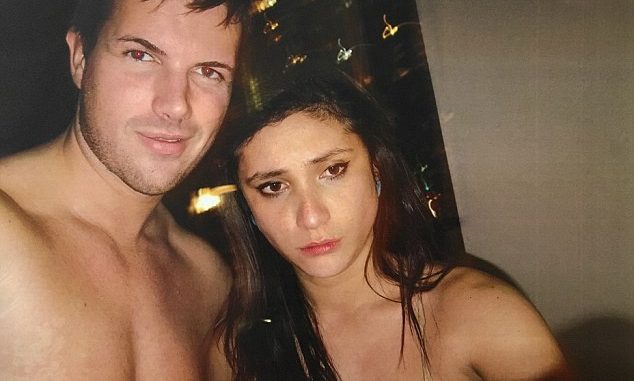 Gable Tostee had denied killing Warriena Wright after the pair made contact on the dating app and met at a pub.
Miss Wright Trying to escape Tragic!
An Australian man has been found not guilty of killing a woman he had met through the dating app Tinder.
Gable Tostee has been cleared of both the murder and manslaughter of Warriena Wright, who fell to her death from Mr Tostee's 14th-floor apartment balcony in the early hours of 8 August 2014.
The verdict by a jury at Supreme Court in Brisbane came after four days of deliberations, news reports say.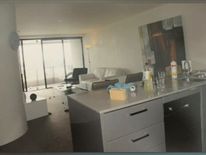 Members of both families were in tears as the ruling by the jury of six men and six women was read out in the court, local media said.
The court rejected the prosecution's case that Mr Tostee, 30, had scared the woman so much that she felt the only way to escape was to climb down from his balcony.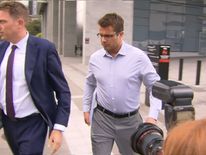 During the week-long trial, Mr Tostee's defence team had argued that he had only tried to stop an erratic and violent Ms Wright from attacking him by locking her outside.
Ms Wright, 26, was a New Zealand tourist on holiday in Australia. She went to Mr Tostee's Gold Coast apartment six days after they first made contact on Tinder.
The pair met face to face for the first time on 7 August, 2014, spending a few minutes in a local pub together before heading to Mr Tostee's apartment – stopping an off-licence.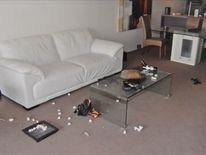 The court heard that the pair spent the night together but, at some point in the early hours of the next day, Ms Wright fell from the high-rise balcony.
Audio recorded by Mr Tostee and played to the court appeared to show the pair fighting, with Mr Tostee complaining that Ms Wright had beaten him up, saying: "You are lucky I haven't chucked you off my balcony…If you try to pull anything, I'll knock you out."
Ms Wright was heard to yell "no" amid the sound of what seems to be a door unlocking and then saying "just let me go home" a number of times.
The prosecution said Mr Tostee became angry after Ms Wright threw ornamental rocks at him and hit him with a telescope.
A pathologist testified that Ms Wright had "severe injuries to all her body that caused her death" and said that "poorly defined" red marks on her neck were "not consistent with any application of force".
Mr Tostee did not talk to reporters as he left the courtroom, but his lawyer said he was "looking forward to getting on with his life".
Daily Mail and The Huffington Post UK