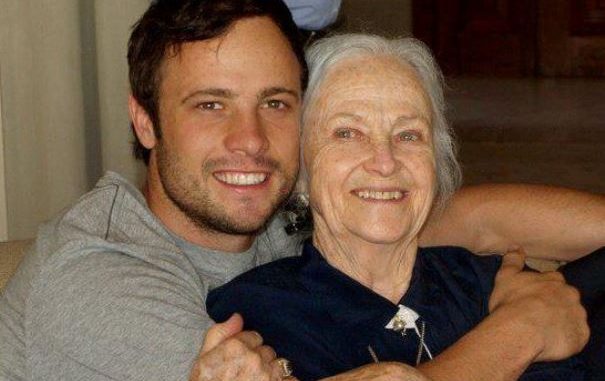 Oscar Pistorius, the double amputee, who is serving a six-year prison sentence, has been allowed out of the Kgosi Mampuru II prison in Pretoria to attend the funeral of his grandmother Gerti.
The former athlete, who fatally shot his girlfriend Reeva Steenkamp in 2013, attended his grandmother's funeral on Friday flanked by an elite security unit.
Gerti Pistorius was 92 when she died on 8 October, according to Netwerk24.
Manelisi Wolela, a spokesman for the Correctional Services Department, said Pistorius was given leave to attend the funeral as he was classified as a "low risk" offender.