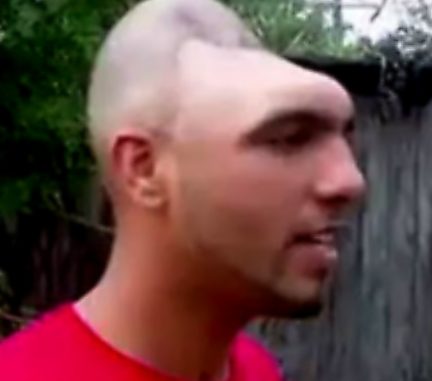 A Miami man with a deformed skull, who became known as the "half-headed man," was arrested Monday on arson and first-degree attempted murder charges.
Miami police said Carlos Rodriguez, 31,  deliberately set his mattress on fire at a duplex, "posing an immediate threat to the lives and safety of the occupants." Two people live in the duplex, the report said.
Rodriguez became an Internet sensation after he explained in a video how he lost a portion of his skull: "I was driving and I hit a pole and I flew out the front window and landed on my head," Rodriguez said.
Rodriguez said: "Drinking and driving or drugness and driving, no good kids, no good."