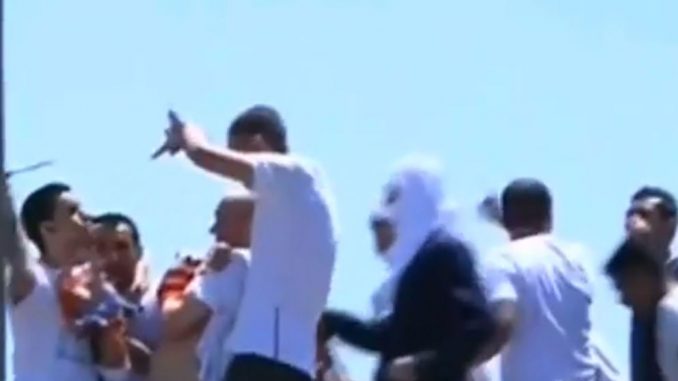 A prison brawl in Brazil has left at least 25 people dead after inmates were beheaded and burnt in violent gang clashes.
The bloody battle between opposing factions in the Boa Vista jail began when one wing of the Agricola de Monte Cristo prison broke into another.
Seven of those slaughtered had their heads cut off and six died after being set on fire on Sunday.
Prisoners were armed with knives and wooden clubs in the prison in the capital of Roraima state, news site G1 reported, citing local police.
Around 100 visitors to the prison were held hostage before those involved demanded that a judge come to hear their demands, state Secretary of Justice Uziel Castro said.
Most of the hostages were women.
The prisoners were defeated when special operations police stormed the prison, released the hostages and regained control.
Human Rights groups have long complained about the deplorable conditions in Brazilian prisons.