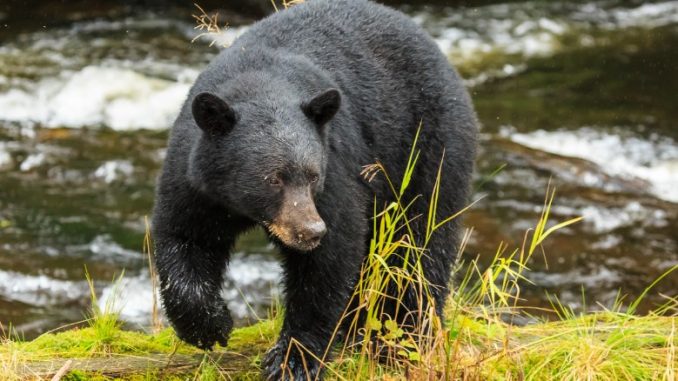 Karma is a black bear, especially when you pepper spray him.
A woman in Alaska found this out the hard way, as seen on this video posted in September, 2015.
The woman, Mary Maley, explains that she was on a solo kayak trip and heard the bear rummaging around while she was eating lunch. Things start out okay, because the bear is leaving her kayak alone. She thanks him for that, and then she pepper sprays him in the face. He obviously does not enjoy that, so he retaliates by eating her kayak. Her desperate attempts to reason with the bear are to no avail.
Apparently, kayaks DO taste good.