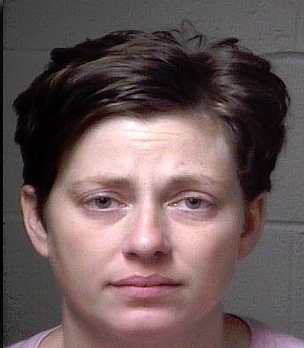 HIRAM, Georgia:  A mother is in custody after police found two small children locked inside an unattended vehicle in a Walmart lot on Saturday.  Callers reported seeing two little girls inside a blue Hyundai with the windows rolled up.
Officers found a 4-year-old and a 7-year-old inside the car with the engine off.  A police release said the girls were in "obvious distress and were sweating profusely."  The outside air temperature was estimated at 81 degrees at the time, and the interior of the vehicle was estimated to be about 100 degrees.
One of the officers was able to talk one of the frightened children into unlocking the car door.  Both children were checked and released to a friend of the family.
Police later discovered the mother, identified as 34-year-old Ashley Lee of Dallas, Ga., had stopped at the store around 12:30 that afternoon and returned with groceries just after 1:00 p.m.
Lee was taken into custody and booked into an adult detention center on two counts of Second Degree Cruelty to Children .
Police credit witnesses who called 911 for the safety of these children.  In 2016, there have been 36 Hot Car deaths so far – according to http://noheatstroke.org/.
Police said they are "proud this incident did not add to those unsettling numbers."