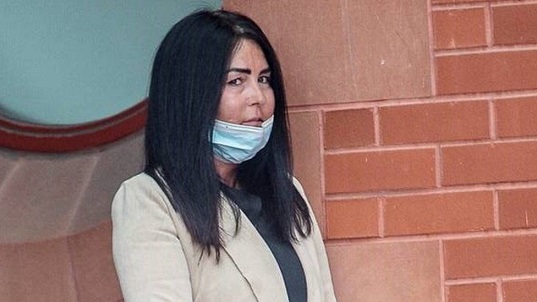 A lawyer who was almost four times over the drink-drive limit has been jailed for 10 weeks.
Louise Taylor, 41, of Holmes Chapel Road, Sandbach, claimed she had been drinking a friend's home-made Kombucha tea and did not know it was alcoholic.
A previous hearing ruled there was no evidence of "a significant level of alcohol" in the tea.
In addition to the custodial sentence, Llandudno magistrates court gave Taylor a 31-month driving ban.
"You appear to have a lack of remorse or recognition of any responsibility for the offence," Magistrate Toby Prosser told Taylor.
Level of alcohol not impacted by Kombucha tea
At a previous hearing on 22 September, Taylor said her friend had told her the "disgusting" herbal drink was good for gut health.
Taylor said she did not believe the Kombucha tea was alcoholic, but her defence lawyer said it appeared a brewer's yeast had been used in making the drink.
But court chairman Graham Edwards said at the time: "We don't believe the level of alcohol was impacted by the Kombucha. We don't find special reasons not to disqualify you."
Taylor admitted driving her Range Rover on the A55 dual carriageway with a breath-alcohol count of 135mg per 100ml of blood – the legal limit is 35mg per 100ml.
Prosecutor Diane Williams said, on the evening of 22 April, police were behind the vehicle at Rhuallt, as it travelled "all over the road". Taylor was stopped at St Asaph and her speech had been slurred.
A police constable, who followed Taylor for six miles, using blue lights and siren to try and stop her, said she had been drifting on the hard shoulder and nearly collided with a number of wagons while overtaking.
A bottle in the vehicle was half full of a liquid which smelled of alcohol, the court heard.
Taylor must pay £868 in costs.
Source: bbc.co.uk