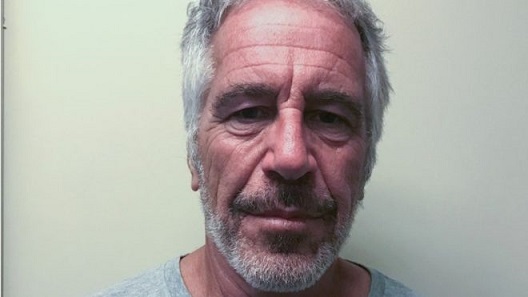 A former associate of deceased US financier and sex offender Jeffrey Epstein has been detained in France.
Prominent French modelling agent Jean-Luc Brunel is being held on suspicion of rape, sexual assault and human trafficking, French media report.
Mr Brunel, who is in his 70s, denies wrongdoing.
Epstein was a fund manager with a vast fortune and properties around the world, including an apartment in Paris.
Last year, French prosecutors opened an inquiry into rape and sexual assault allegations against Epstein to focus on potential crimes committed against French victims and on suspects who are French citizens, they said at the time.
US prosecutors have accused Mr Brunel – a close friend of Epstein – of procuring young girls for him.
French police last year raided the offices of Karin Models, an agency founded by Mr Brunel, as well as Epstein's flat near the Arc de Triomphe.
On Wednesday Mr Brunel was taken into custody at Paris's Charles de Gaulle airport as he was preparing to board a flight to Senegal, media reports say.
Last year his lawyer rejected reports that her client was on the run, and said he was available for questioning.
Before his death, Epstein was charged in New York with sex trafficking and conspiracy and was awaiting trial.
He was already a convicted sex offender, having pleaded guilty to prostitution charges involving a minor in Florida in 2008.
Epstein sex trafficking case: Timeline
2005: One of Jeffrey Epstein's alleged victims, aged 14, reports him to the police in Palm Beach
2006: Epstein is charged with unlawful sex acts with a minor
2007: A plea deal is struck – instead of facing federal sex-trafficking charges, Epstein pleads guilty to two charges of soliciting prostitution, including with a minor
2008: Epstein gets an 18-month sentence following the plea deal
November 2018: The Miami Herald publishes an investigation into Epstein, the plea deal, and the dozens of women alleging abuse
July 2019: Epstein is arrested again, accused of sex trafficking of underage girls over a number of years
August 2019: Epstein is found dead in his prison cell while awaiting trial
2 July 2020: Ghislaine Maxwell, a British socialite and friend Epstein, is arrested at her New Hampshire home
14 July 2020: Ms Maxwell pleads not guilty to charges of trafficking minors for Epstein and is denied bail
Source: bbc.co.uk