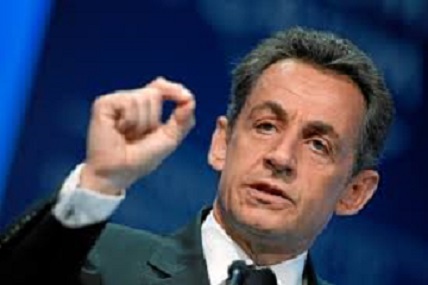 He was nicknamed the "bling-bling" president for what many in France saw as his lavish tastes – but now Nicolas Sarkozy faces the stark reality of a soulless courtroom.
He is going on trial accused of corruption and influence-peddling, for allegedly trying to bribe a magistrate in return for information about an investigation into his party finances.
He will be the first ex-president in modern France to appear in the dock.
He led France from 2007 to 2012.
There is some procedural uncertainty about this trial, however. Court hearings have been disrupted by the coronavirus crisis and a key figure in the case, former senior judge Gilbert Azibert, is 74 and will not appear in court.
The France Info news website says proceedings will be adjourned on Monday because Mr Azibert has to undergo a medical check. The trial is set to run until 10 December.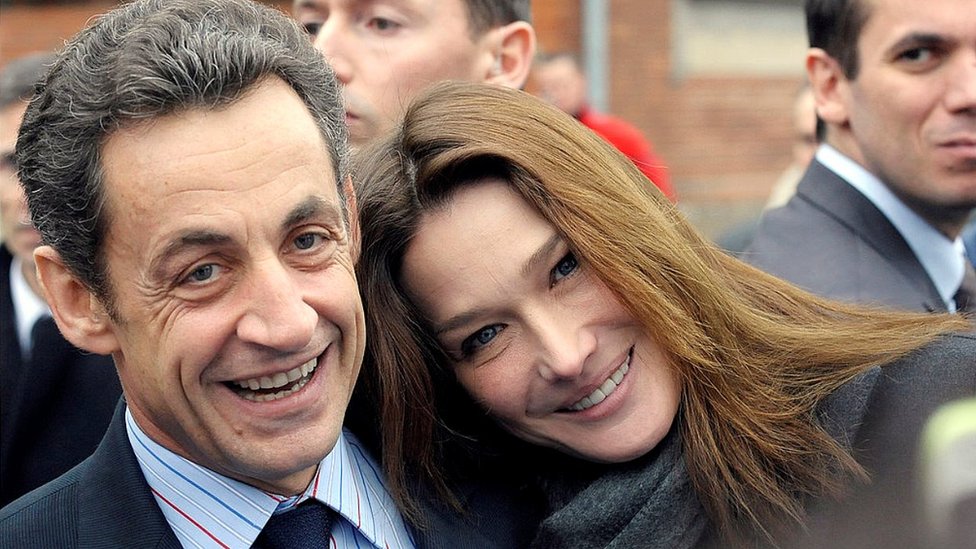 But he did not appear in court, owing to ill health. He denied wrongdoing.
What's this case all about?
French magistrates have spent years investigating allegations of corruption dating back to Mr Sarkozy's election campaigns and period in office.
This case is linked to a long-running investigation into the right-wing politician's suspected use of secret donations to fund his 2007 presidential campaign.
The prosecution alleges that Mr Sarkozy and his then lawyer Thierry Herzog sought to bribe Gilbert Azibert with a prestigious job in Monaco in return for information about that investigation.
It is known as the "wiretapping case" in France, because phone calls between Mr Sarkozy and Mr Herzog were tapped in 2013-2014, in which Mr Sarkozy used the alias "Paul Bismuth" and they discussed Judge Azibert.
French media report that Mr Sarkozy was heard telling Mr Herzog "I'll get him promoted, I'll help him."
Mr Sarkozy denies any wrongdoing – and he points out that Judge Azibert did not get the Monaco position.
"Gilbert Azibert got nothing, I made no approach [on his behalf] and I've been rejected by the Court of Cassation," Mr Sarkozy said in 2014, referring to his battle to clear his name.
What are Mr Sarkozy's other trials and tribulations?
Prosecutors suspect that Mr Sarkozy and several associates received millions of euros of Libyan cash to fund his 2007 presidential campaign. At that time the late Libyan dictator Col Muammar Gaddafi was in power.
In 2018 Mr Sarkozy was charged with corruption, illegal campaign financing and benefiting from embezzled public funds.
Last month, magistrates also charged him with "membership in a criminal conspiracy". The charges could lead to a trial.
Mr Sarkozy has rejected all the charges.
In January this year magistrates also placed a former Sarkozy aide, Thierry Gaubert, under formal investigation.
"My innocence is once again trampled on by a decision that presents no evidence at all of any illicit financing," Mr Sarkozy wrote on Facebook.
In a separate case, he is due to go on trial from 17 March to 15 April 2021 over the so-called Bygmalion affair, in which he is accused of having fraudulently overspent in his 2012 presidential campaign. His 2012 re-election bid was unsuccessful.
Source: bbc.co.uk