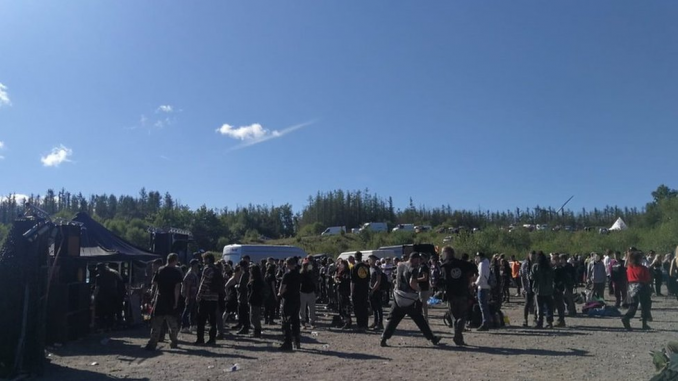 The organisers of a rural rave which attracted 3,000 people from around the UK have been fined £10,000 – days after tougher penalties came into force.
Police criticised the "irresponsible" actions of those at the unlicensed and illegal rave in south Wales at Banwen, on the edge of the Brecon Beacons.
About 1,000 people remain on the site and police, who have removed some music equipment, will stay through the night.
South Wales Police has given two organisers £10,000 fixed penalty fines.
It comes two days after tougher penalties come into force in Wales, with illegal rave organisers facing unlimited fines or fixed penalties of up to £10,000.
The Welsh Government's coronavirus restrictions allow for up to 30 people to meet outdoors.
"Those gathering know that their actions are irresponsible," said Supt Jason James.
"Events of this kind are illegal and have a significant impact on the community. A number of people have left the site but there are still around a thousand people in attendance and we will continue to have resources at the location throughout the night."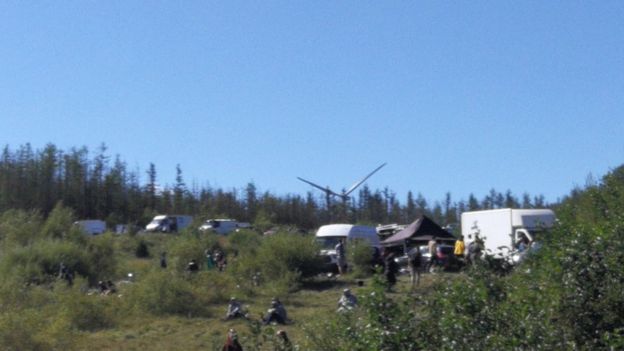 The force said it had deployed "significant resources at the site throughout the day" and was using new Covid-19 legislation, although Supt James said: "We need to ensure that any action taken is done so safely."
As well as fining two of the organisers £10,000 each, officers have also penalised people for "using their vehicles in an antisocial manner" near the site of the rave in Neath Port Talbot.
"After everyone's sacrifices during Covid it's totally unacceptable," Chief Constable Matt Jukes wrote on Twitter.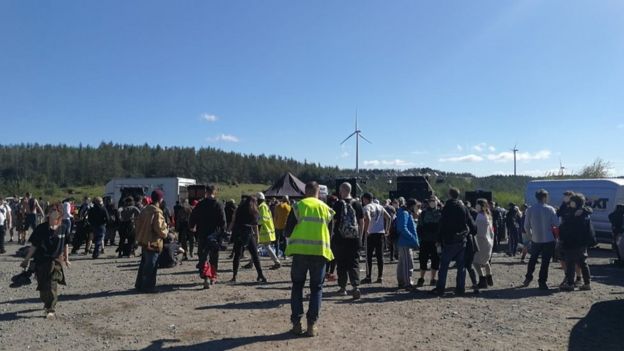 "Those gathering in large numbers and engaging in antisocial behaviour will know that their actions are irresponsible," said the force.
"To the parents or guardians of young people, we would ask you ensure that you know where your children are and what they are doing."
Jill Molen, from Banwen, called the party "horrendous".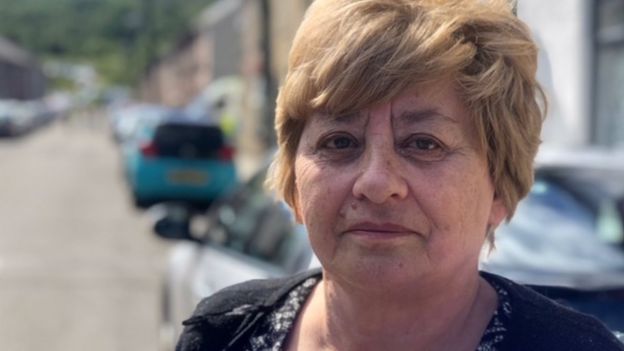 "We couldn't sleep at all; people peeing in the street and taking drugs – screaming and shouting.
"The noise was there all the time. It was a constant beat and banging.
"We've all been really good with social distancing and Covid and this just wrecks it."
'Constant thudding'
Jamie Bowen lives in Resolven, in the Neath Valley, about 14 miles from the rave.
He said he could hear "really loud music" from 03:00 BST.
"There must have been loads of complaints, as it is up in the mountain area, so the sound travels down," he said.
"It wasn't in your face sort of music, but you could still hear it from a great distance, like this constant thudding noise."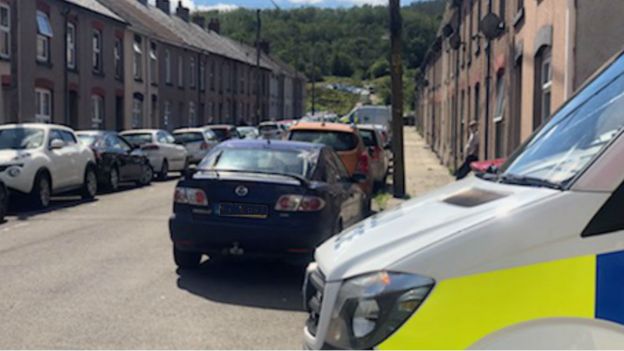 Chief Supt Simon Belcher from South Wales Police said: "This type of illegal gathering is totally unacceptable and we are aware of the concerns it is causing for the local community.
"It has been estimated there are up to 3,000 people at the gathering who have apparently travelled from across the UK and we are looking at all pieces of legislation as to what action can be undertaken safely.
"Unlawfully parked cars will be dealt with and people who continue, despite our advice, to try and attend this illegal event area being turned away."
Police also warned drivers on the nearby Neath to Glynneath A4109 road to "be vigilant" as people have been seen near the road.
On Wednesday, Dyfed-Powys Police used legal powers to disperse a group of about 200 young people gathering in Burry Port, near Llanelli.
The force said it had intelligence to suggest a further gathering was being planned over the bank holiday weekend.
Source: bbc.co.uk