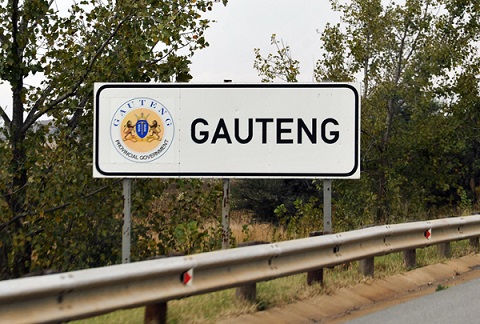 A police officer and a security guard are appearing in court in South Africa accused of shooting and killing a 40-year-old man in front of his mother on the family's veranda.
It's alleged the pair had accused the man beforehand of not following lockdown rules. They now face murder and police brutality charges.
Four nieces and nephews of the dead man suffered shrapnel injuries as a result of the shooting in Vosloorus township, Gauteng province, on Sunday.
The killing has caused widespread anger, and comes amidst a number of reports of police brutality since the nationwide lockdown began five days ago.
The Independent Police Directorate (IPID) is investigating more than 20 cases against the police and the army.
Videos shared on social media show physical confrontations between security forces and citizens. In some places police have used rubber bullets to disperse crowds.
In his address to the nation, President Cyril Ramaphosa thanked South Africa's security personnel but also said they "must not cause harm to any of our people".
There are more than 1,200 confirmed cases of Covid-19 in South Africa and there's speculation that the lockdown, which is expected to last for 21 days, could be extended to prevent the spread of the virus.
Source: bbc.co.uk