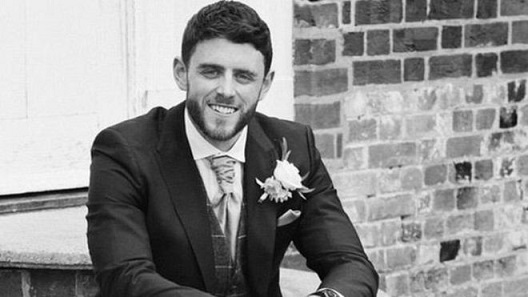 A man has been charged with murdering 28-year-old PC Andrew Harper, who was killed while investigating a burglary.
The Thames Valley Police officer died on Thursday in Berkshire, after being dragged along the road by a vehicle.
PC Harper's wife Lissie, whom he married four weeks ago, paid tribute to the "kindest, loveliest, most selfless person you will ever meet".
Jed Foster, 20, of Reading, has been charged with his murder and the theft of a quad bike.
Mr Foster will appear at Reading Magistrates' Court on Tuesday morning.
Nine other men and boys, aged between 13 and 30, who were arrested at the same time as Mr Foster have been released on bail until 13 September.
PC Harper attended a reported break-in with a fellow officer in Sulhamstead at about 23:30 BST on Thursday.
A post-mortem examination concluded that he died of multiple injuries.
Chief Crown Prosecutor Jaswant Narwal has offered to meet PC Harper's family to explain their decision "following a lengthy review of the evidence available".
A fundraising page set up to support PC Harper's family has so far raised more than £183,000.
PC Harper's fundraising page for a 20-mile obstacle course he planned to run for children with cancer has raised £22,000, significantly more than the original target of £500.
'My husband you were perfect'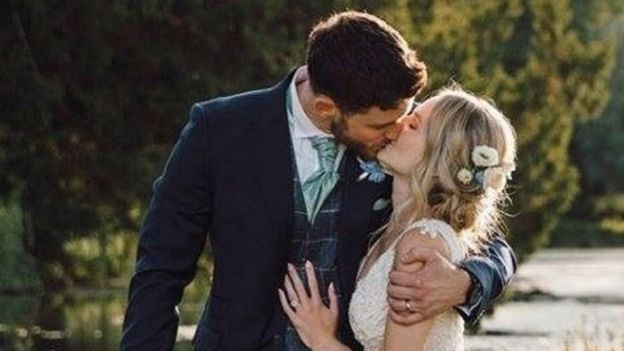 Paying tribute to her husband, Mrs Harper said: "We had so many plans for the future, you wanted to do it all. My darling boy I do not know how I will be able to survive without you.
"I want to be angry that your job took you away from us but I know you loved it and always wanted to keep everyone safe, especially me.
"We are all feeling so very lost without you but we are trying to be as brave as you were.
"You loved to go on adventures and find new places to explore. If there was a mountain to climb, you'd be there at the top. Bike rides and long walks, you loved it all. Never still, never down, so full of life.
"My heart is broken without you my sweetheart but my god I feel so lucky that it was me you chose to share your amazing life with.
"Although we were married for only 28 days before you were cruelly taken away from me, my husband you were perfect.
"I will never ever stop loving you and I feel so grateful for the happiest 13 years of my life."
Source: bbc.co.uk