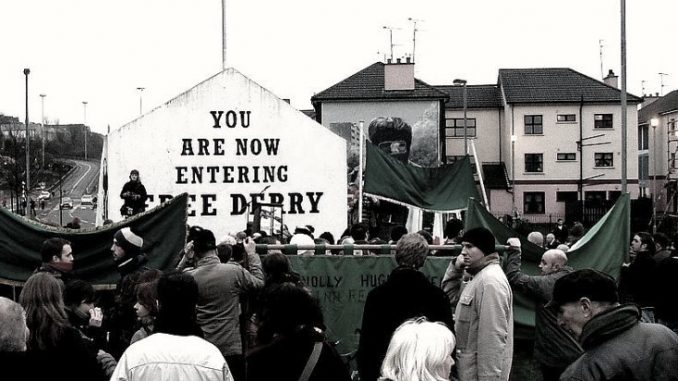 A former British soldier faces murder charges over the killing of two people on Bloody Sunday in Londonderry in 1972.
The Public Prosecution Service said there was enough evidence to prosecute Soldier F for the murders of James Wray and William McKinney.
He also faces charges for the attempted murders of Patrick O'Donnell, Joseph Friel, Joe Mahon and Michael Quinn.
Thirteen people were shot dead at a civil rights march on 30 January 1972.
The PPS said there was insufficient evidence to prosecute 16 other soldiers and two official IRA men.
James Wray's brother Liam said he was "very saddened for the other families" of those killed on Bloody Sunday.
"Their hearts must be broken," he said. "It has been a sad day but the Wray family are relieved."
He added: "There are a lot of sad and heart broken people today."
Director of the PPS Stephen Herron said: "It has been a long road for the families… and today will be another extremely difficult day for many of them.
"We wanted to meet them personally to explain the decisions taken and to help them understand the reasons."
UK Defence Minister Gavin Williamson said the government would offer full legal support to Soldier F – including paying his legal costs and providing welfare support.
"We are indebted to those soldiers who served with courage and distinction to bring peace to Northern Ireland," he said. "The welfare of our former service personnel is of the utmost importance."
Source bbc.co.uk