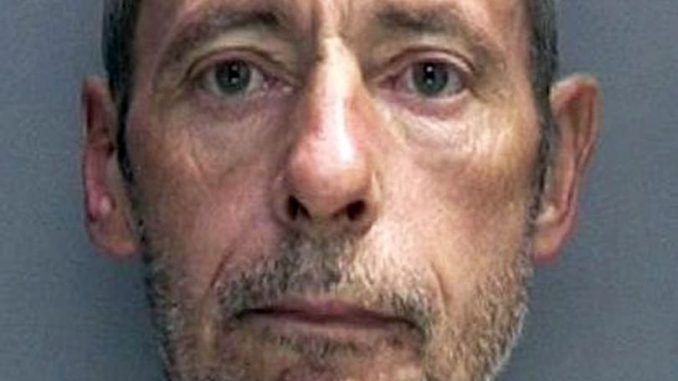 By Ben Hurst Jane Tyler Ross McCarthy Jayne Thomson  Sarah Probert
A man who was convicted of murdering his neighbour was sentenced today at Birmingham Crown Court.  John Nixon, a mechanic and aged 54, fatally stabbed Reece Hipwood, 28, in Sandmere Road.  Mr Hipwood, 28, suffered fatal wounds at 1.40am on Sunday July 15.  He died in an ambulance en route to the hospital.
The defendant has previous convictions for assault when police were called to his address and driving with excess alcohol.
Jonathan Hipwood, the victim's father, said,
"Our world has been turned upside down. Our hearts have been smashed to smithereens. It is painful to know that the person who took his life still has a future. We cannot celebrate any more. We are not a complete family any more. There will be no wedding of Reece and Beth to celebrate. We have pictures of Reece around our house keeping his memory alive. It is hard to even talk about. None of us sleep properly. We feel like zombies going through the normal motions of life.It all comes back, the heartache."
Beth, his partner, said in a statement, said he had propose to her on a flight.
"Reece was a really bubbly person. Full of life. he truly was the life and soul of the party. It was our home and the place we had decided to start a family Sadly our future was ripped apart and shattered. He had many passions in life. He loved cars, My whole life has changed. I have lost the person I intended to spend the rest of my life with. Reece and I both worked full time. We were always together especially at night. I have had to have a significant time off work. I cannot believe that someone who with whom he had a good relationship with took his life."
Judge Melbourne Inman QC has adjourned sentence until January 28 so that Nixon's barrister, Jo Sidhu QC, can be present and make submissions
"You have been convicted of the murder of Reece Hipwood and, as I am sure you have been advised, the sentence for murder is fixed by law and is one of life imprisonment. I need to hear hear submissions what the minimum term should be served before you could be considered for release back into society."
Adrian Keeling QC, prosecuting, said on the last occasion he dealt with the victim impact statements and antecedents.
Jo Sidhu QC, defending, said,
"This offence is one very much out of character.It is right he has had some previous contact with the court system. There was no significant degree of planning or premeditation. He accepted the use of a knife was an aggravating feature. We are dealing with a case of two very intoxicated men. It was a sudden explosion of violence. This appeared to be a niggling argument between two men.The fact is Nixon was extremely drunk at the time.  It was an impromptu grabbing of a knife in the context of a man who had suffered a broken jaw.  He appeared to be unconscious for a period of time and lying on the kitchen floor.  It may well be he picked up a knife in front of him.  There is room to conclude that it was a punishment stabbing and one that was not intended to kill.  He gave an early indication of a feeling of remorse. It was an act carried out in complete silence."
Mr Sidhu said Nixon had a history of panic attacks, anxiety and claustrophobia.  Samples of blood indicated how very drunk he was.  He said the defendant may have overreacted and lost his temper.
"There were traces of loss of self restraint, If he did, the reason was because of the anger he felt having been assaulted himself.He is now 55. He has a large family."
He told the court that two of his children had conditions which made it difficult to look after them.  The longer Nixon is away from them the tougher it is going to be, he told the court.
Judge Inman said,
This was an utterly senseless killing. You and Mr Hipwood were next door neighbours. You had been drinking alcohol as had Mr Hipwood. You both became drunk and in drink you began to argue. The reason was utterly trivial. Who struck the first blow is unknown. Mr Hipwood had fractured his jaw, he said and then went upstairs.  You armed yourself with a large kitchen knife and pursued Mr Hipwood up the stairs. You stabbed him no less than seven times. This was a determined attack, the weapon you armed yourself was not only a knife but a large carving knife and you were drunk. The attack was not premeditated. I can not be sure the jury found an intention to kill. Mr Hipwood may have started the violence. Having been punched you had time to consider your actions. Your violent reaction was not immediate but I accept there was a degree of provocation. Your age and health are not factors which should be treated as separate mitigating factors."
Judge Inman has sentenced Nixon to life imprisonment and ordered he must serve a minimum of 15 years.  Nixon remained emotionless when he was sentenced and the families and friends left in silence.
Source  https://www.birminghammail.co.uk/news/midlands-news/live-court-updates-john-nixon-15639362