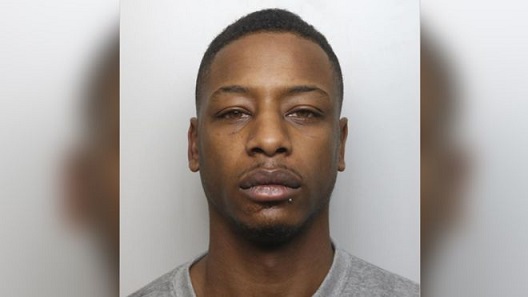 A drug dealer who murdered his two-year-old son in a "savage and sustained attack" has been jailed for at least 24 years.
Raphael Kennedy, 31, waited more than an hour to dial 999 after inflicting 39 injuries on Dylan Tiffin-Brown.
He beat the toddler, who had five different drugs in his system when he died, in a fit of temper, Northampton Crown Court heard.
Kennedy was given a life term after being found guilty of murder.
During a three-week trial, he had told the court he was "not the perfect parent" and admitted he made his living dealing crack cocaine and heroin.
He said he had been selling drugs in the lead-up to the fatal attack at his flat in Arthur Street on 15 December.
When Dylan was taken to hospital, Kennedy initially told paramedics that he had "tripped and fell over".
'Deprived hope of survival'
Sentencing, Mrs Justice Sue Carr said: "Whatever triggered the assault, you lost your temper with him and inflicted a savage and sustained attack on him.
"You undoubtedly beat Dylan in a fit of anger or stress so hard as to fracture his ribs and tear his liver. You used some sort of object to beat his arms.
"Dylan would have been in agony, bewildered and terrified. Slowly his condition would have deteriorated before your eyes, going from screaming and crying to curling up and trying to avoid movement."
Mrs Justice Carr said Kennedy's failure to call an ambulance for his son, whom he had only met for the first time 10 weeks earlier, deprived him of any hope of survival.
Kennedy, who described Dylan as his "little bestie" in court, told an "elaborate web of lies" and his story "chopped and changed with the wind", she said.
"The truth has now caught up with you," she added.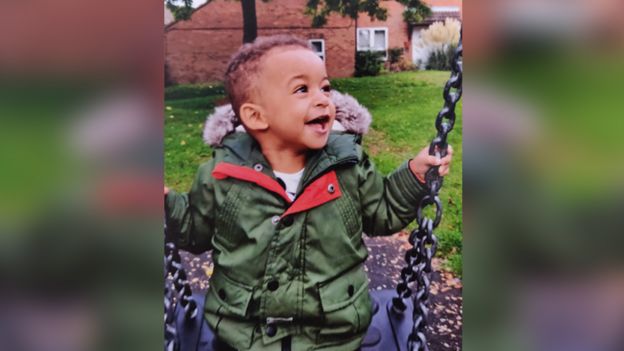 As well as having heroin and cocaine in his system, Dylan also had multiple fractures, lacerations to his liver and substantial abdominal injuries that would have left him in significant pain.
But Det Ch Insp Ally White, from the East Midlands Special Operations Unit, said three nationally-recognised experts all agreed Dylan's "catastrophic" injuries could not be explained by "a simple fall".
In a statement, Dylan's mother said he was "the most perfect little boy you could ever meet".
She said: "He had a smile as bright as the sun, his eyes were crystals like the stars above and his love was the best feeling in the world.
"Knowing I won't get to hold my baby again leaves a pain like no other."
Police had raided Kennedy's flat on 18 October – two month's before Dylan's murder – and found heroin, cocaine and cannabis as well as a phone, scales and packaging used for drug dealing.
A serious case review by the Northamptonshire Safeguarding Children's board about Dylan's death is expected to be published next month.
Source: bbc.co.uk