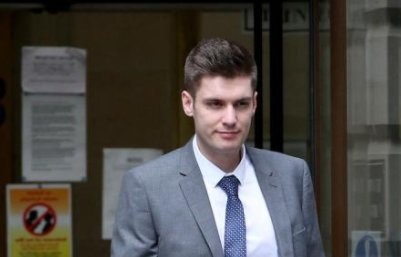 A woman has won £80,000 in damages from a man who had been cleared of raping her after a night out in Fife.
The woman, who cannot be named, had sued Stephen Coxen, who is now 23, from Bury in Greater Manchester.
The second year student said she was raped after a night out in St Andrews in 2013 by Mr Coxen, who she had met earlier in the evening.
Mr Coxen had denied the charges and in November 2015 a jury found the case against him not proven.
But now, in a case understood to be the first of its kind in Scotland, a sheriff in a civil action has ruled Mr Coxen raped the woman, known as Miss M, and demanded he pay damages.
The civil action was heard at the Personal Injury Court in Edinburgh.
Civil cases require a lower standard of proof than criminal cases, with judgements made on the balance of probabilities rather than beyond reasonable doubt.
'Compelling and persuasive'
Sheriff Robert Weir said the evidence from Miss M, who is now 23, had been "cogent, compelling and persuasive".
He said that Mr Coxen took advantage of her when she was incapable of giving meaningful consent because of the effects of alcohol.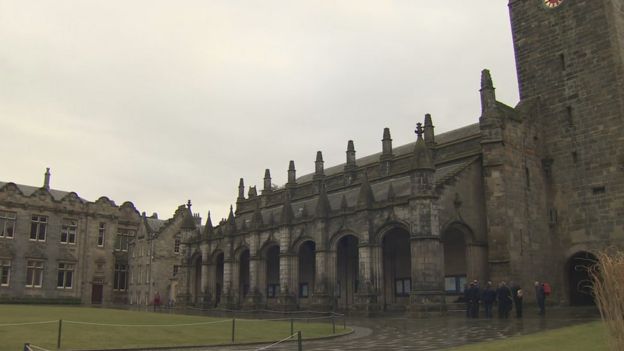 The sheriff said Miss M had been distressed and had resisted but Mr Coxen had continued to rape her.
He agreed that she should be paid £80,000 in damages.
Miss M told BBC Scotland it was highly unlikely she would see any of the money as it would be clawed back to pay legal costs.
She said: "The thing that has happened from the civil trial is that people will see the type of person that Stephen Coxen is."
Miss M said: "After being let down in the criminal process and having such a difficult fight to take the civil action to court in the first place I think shock is the word.