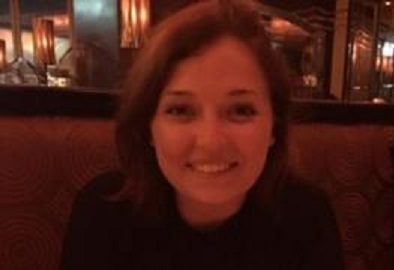 A British expat was sentenced to three months in prison in her absence after witnessing a fight in a Dubai hotel lobby, a campaign group says.
Asa Hutchinson, 22, was not present in the United Arab Emirates (UAE) when the sentence for assault was handed out, having left the country in June.
Campaign group Detained in Dubai said she had seen a row between her friends and a man but was not involved.
The Foreign Office confirmed it had assisted with the case.
Miss Hutchinson, originally from Chelmsford, Essex, did not attend court proceedings and disputes the version of events presented in the UAE, according to Detained in Dubai.
The campaign group, which represented her, said Miss Hutchinson's male friends had taken selfies with a sleeping man in his 50s, who woke up and started to argue with them.
He started punching them but they fled. The man called the police and Miss Hutchinson's friends were taken to Bur Dubai police station.
Detained in Dubai said they managed to get their passports back and flew home, which led to the charges being transferred to Miss Hutchinson.
However, she was able to obtain a replacement passport and was "lucky" to leave the UAE without being stopped in June, the campaign group said.
A Foreign Office spokeswoman said: "Our staff assisted a British woman who was arrested and subsequently released in Dubai.
"We were in contact with the local authorities to follow the progress of her case."
Detained in Dubai said: "Asa Hutchinson was sentenced in absentia to three months in Dubai jail.
"She did not present evidence in her defence and disputes the allegations and version of events presented in the UAE."
Detained in Dubai was involved in the case of Scot Jamie Harron who was jailed for touching a man's hip.
Source: bbc.co.uk