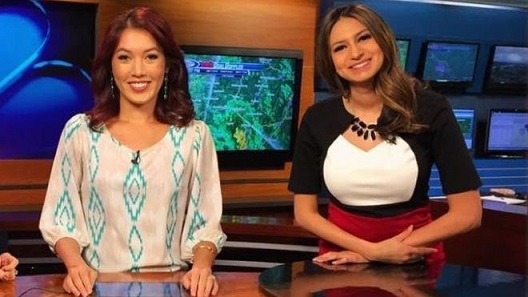 A local US TV weather presenter has been arrested after a row that left a news anchor with a fractured skull.
WSAZ-TV's Chelsea Ambriz, 26, is charged with misdemeanour battery. She allegedly shoved station host Erica Bivens in Charleston last Sunday.
As well as a fractured skull, the West Virginia anchor suffered a ruptured ear drum in the altercation, the Charleston Gazette-Mail reports.
It is not clear where the alleged fight occurred or what was the cause.
Ms Ambriz could face up to a year in jail, according to the Gazette-Mail.
She is scheduled to appear at Kanawha Magistrate Court on 21 September.
WSAZ's station manager could not be reached for comment on Friday.
Source: bbc.co.uk