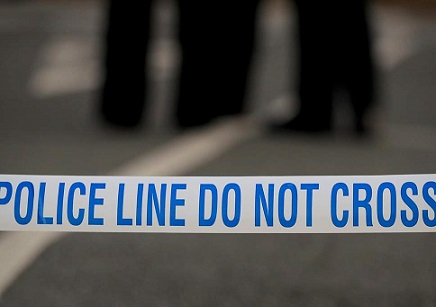 A German tourist is in a critical condition after being shot in rural Canada in a possible case of road rage.
Alberta Royal Canadian Mounted Police say the 60-year-old man was shot in the head as he was driving with his family about 60km (40 miles) west of Calgary.
The driver lost control after being shot, swerved off the road and came to rest against a tree.
His wife, son and son's girlfriend were in the SUV at the time and suffered minor injuries.
Police say the family was driving east along the highway when a black sedan pulled alongside the SUV, and someone inside rolled down the car window and intentionally shot the man.
The incident happened shortly before noon on Thursday and there was a substantial police presence at the scene, including collision analysts.
RCMP Sgt Tom Kalis told the BBC the only possible current motive in the shooting is a case of road rage.
An air ambulance was immediately dispatched and brought the man to hospital in Calgary. He underwent successful surgery on Thursday night, said Sgt Kalis.
Police say the family had an interest in cowboy culture and were driving through the region to see the ranches in the area.
The four had recently visited Banff National Park in the Canadian Rockies, a popular destination for tourists in the region.
Sgt Kalis said the German consulate has been in contact with the family.
Source: bbc.co.uk