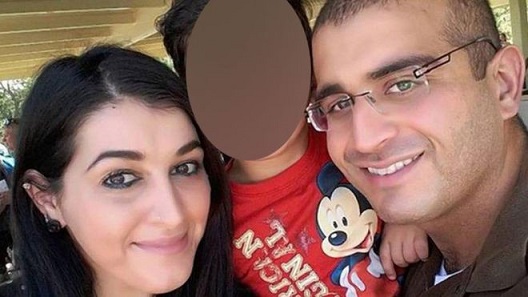 The widow of a gunman who killed dozens at a Florida nightclub two years ago has been found not guilty of helping him.
Noor Salman, 31, was charged with obstruction of justice and aiding Omar Mateen in providing support to the Islamic State militant group.
Her lawyers had argued that she was an innocent victim of her husband's lies.
Mateen killed 49 people at the Pulse nightclub in June 2016 before he was killed by police.
The 12-member jury returned their verdict on Friday morning on their third day of deliberations.
Defence lawyer Charles Swift said in his closing argument: "She doesn't go to the mosque, she searches for Hello Kitty on her website.
"We're supposed to believe she had long conversations with Omar Mateen about jihads?"
Her attorneys also argued she was a victim of a "tragic marriage" to Mateen, with no prior knowledge of the attack.
But prosecutors pointed to a statement Salman made to the FBI after her arrest in January 2017, that she knew her husband was going to do something violent.
They also said Ms Salman "knowingly misled" FBI interrogators in the hours after the attack.
Source: bbc.co.uk