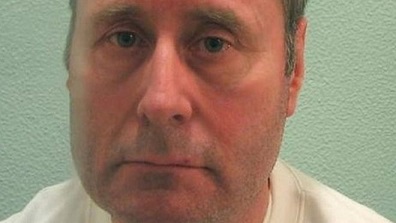 The Met Police has lost an appeal at the Supreme Court against two victims of black cab rapist John Worboys who won compensation for its failings.
The women were raped by Worboys in 2003 and 2007 and said their treatment by police, who failed to believe their reports, caused them mental harm.
The Supreme Court unanimously dismissed the police's appeal.
Human rights organisation Liberty described the Supreme Court ruling as "landmark" .
One of the victims, DSD, who was the first of Worboys' victims to make a complaint to the police in 2003, said: "It has been an emotional day. Fifteen years."
Referring to the police, she added: "Had you done your job properly, there wouldn't be 105 victims, there would be one.
"I can take the one. I can't take the 105."
The women are also separately pursuing a judicial review of the Parole Board's decision to release Worboys.
Worboys was able to continue to attack women until he was convicted in 2009, when he was jailed for life for 19 offences, including one rape and five sexual assaults.
The Met believe he may have attacked more than 100 women.
The women brought their claims under article three of the Human Rights Act – the right not to be subjected to torture or to inhuman or degrading treatment.
Until then, police could not be found to be negligent for generally failing to identify and apprehend an unknown suspect.
The police appealed, arguing that its duty was fulfilled simply by having practices and procedures to investigate in place, although it was agreed that the damages awarded to the women would not be recouped if the appeal succeeded.
Analysis: By BBC Legal correspondent Clive Coleman
The ruling is highly significant for both victims of serious violent crime and for the police forces that investigate it.
It means that if a police force conducts an investigation into the crime which fails in a way which is deemed sufficiently serious, it will be liable to a human rights action brought by the victim.
Successful claims will result in compensation to the victims. The ruling means that there is an additional rigour placed on police forces to ensure they properly investigate violent crime.
The 2010 report by the Independent Police Complaints Commission disclosed many serious failings in the police investigation in Worboys.
So the ruling is likely to lead to more claims by his victims.
However there will be many other victims of violent crime who feel that they were let down by serious police failings, who will now want to consider bringing claims for breach of their human rights.
Source: bbc.co.uk